Arsene Wenger claims it would be 'completely unfair' to punish Arsenal for violence
By Rory O'Callaghan
Last Updated: 15/09/17 11:18am
Arsene Wenger believes it would be "completely unfair" if Arsenal were punished by UEFA for the violence which marred the club's Europa League win over Cologne at the Emirates.
The Gunners opened their European campaign with a 3-1 win over the Bundesliga side on Thursday night, although the match was overshadowed by a number of separate crowd disturbances.
Kick-off was delayed for an hour after many of the 17,000 Cologne supporters who had arrived in London without tickets attempted to enter the Emirates.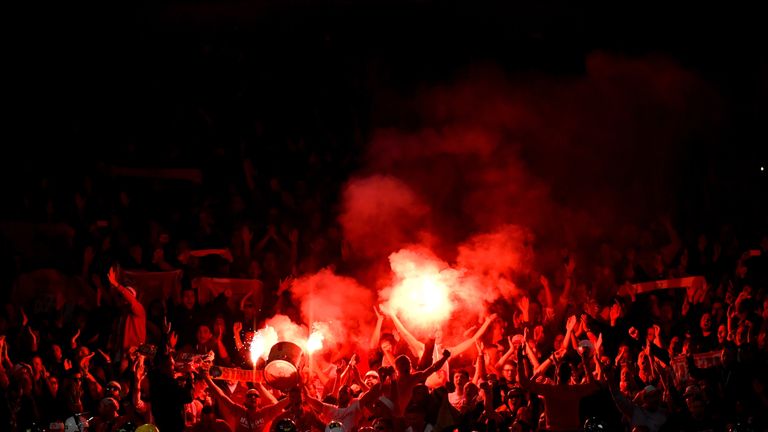 A significant number of visiting fans also appeared to have purchased tickets among the home support and five arrests were made after scuffles broke out between the two sets of fans, both inside and outside the stadium.
UEFA opened disciplinary proceedings against both clubs on Friday afternoon - charging Cologne with crowd disturbance, setting off fireworks, throwing objects and acts of damage.
Arsenal were also charged with blocking stairways in the away section but Wenger insists the Gunners are not to blame for the crowd violence.
"It would be completely unfair [to be punished by UEFA] because I think we prepared well before the game to stop people who are not Arsenal members to buy tickets," Wenger told Sky Sports News.
"Overall, from what I've heard, most of the prompts came from touts selling tickets outside the stations. We are completely open to having an enquiry but on our side I think we worked very hard to organise the game well."
Second-half goals from Sead Kolasinac, Alexis Sanchez and Hector Bellerin eventually handed Arsenal a comfortable win on Thursday night after Jhon Cordoba had given Cologne a shock lead after just ten minutes.
Wenger, however, has revealed that the match was close to being abandoned ahead of kick-off due to the crowd trouble.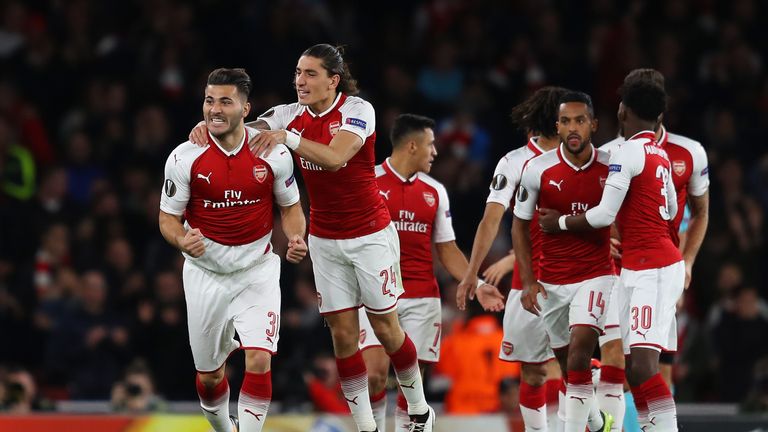 "Last night was a bit special because the kick-off was delayed and we didn't even know if we would play or not," said Wenger.
"At some stage it looked like 90 per cent it would not take place. I thought the security would never take a gamble on creating some problems.
"To cancel the game could be worse outside the stadium. But overall we waited patiently in the dressing room and prepared for the game."