Alisher Usmanov denies Arsenal talks with Stan Kroenke over selling shares
Last Updated: 04/10/17 9:06pm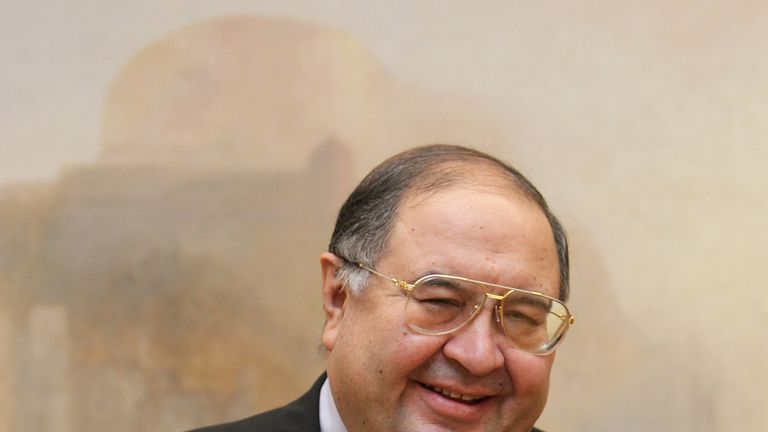 Alisher Usmanov has denied holding talks about selling his shares in Arsenal to majority stakeholder Stan Kroenke.
Reports suggested Kroenke Sports Enterprise UK (KSE) was set to offer around £525m to buy the 18,695 shares held by Usmanov's Red and White Securities Limited.
Despite being the club's second-largest individual shareholder, Usmanov has not been given a seat on the board and it appears unlikely that situation will change.
The Arsenal Supporters' Trust (AST) urged Usmanov not to sell his 30 per cent stake in the club and he has responded with a statement assuring fans his interest in the club is long-term and that he intends on purchasing additional shares should they become available.
He said: "In recent days, there has been speculation relating to a possible offer for my 30 per cent stake in Arsenal.
"As part of that, I can understand the anxiety that these rumours are causing to the fans as reflected by the Arsenal Supporters Trust.de
"In light of this, I would like to be clear that I am not holding any talks with Mr Kroenke about a sale.
"My interest in Arsenal from the beginning was long term and my intention has always been to buy additional shares should they become available.
"This I did with the purchase of the stake of my business partner Farhad Moshiri with which I increased my shareholding from 15 per cent to 30 per cent, and also with my proposed offer for the stake of the majority shareholder which valued the club at some £2bn. That offer remains valid today.
"I have always been and will continue to be an ardent supporter of Arsenal and I see my 30 per cent stake as an important aspect in protecting the best interests of the fans in the club.
"It has been well documented that I have no say in the running of the club, that my views differ from those of the majority shareholder and that I would take a different approach to delivering footballing success.
"I would like to assure supporters that I am open to various future scenarios - a constructive partnership with the majority shareholder, the purchase of his stake either alone or in a consortium, or if a party appears who shares my and undoubtedly the majority of fans' vision for the club, I could consider the question of selling my stake."