Wenger gunning for victory
Arsene Wenger insists Arsenal are determined to win their final game of the season against Fulham and finish third.
Last Updated: 19/05/11 4:39pm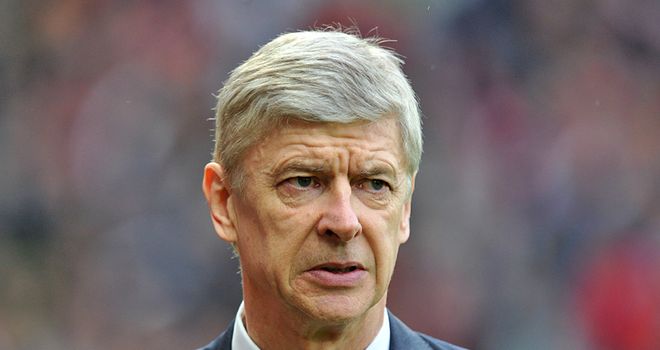 Arsenal manager Arsene Wenger insists the club are determined to win their final game of the season against Fulham and finish third.
The Gunners dropped to fourth in the standings in midweek following Manchester City's success over Stoke and Wenger is unwilling to relinquish the position without a fight.
The Arsenal tactician is keen to end their season on a high with victory and apply as much pressure as possible to Roberto Mancini's men with the hope of climbing a place.
Although both positions can secure UEFA Champions League football Wenger wants to guarantee his side reach the competition proper rather than having to go through the qualification process.
Difference
"There is a massive difference between third and fourth," explained Wenger.
"Fourth is to play a qualifier for the Champions League - that is not Champions League football. Third is guaranteeing to be in it.
"We will try to win against Fulham. A draw could be good enough if City lose.
"I do not want to have any regrets and just want to win the game."
Potential
While Wenger has confirmed Arsenal, with a reported £35million war chest, will be set for a busy summer in the transfer market, the Gunners boss would not be drawn on potential targets.
The club have offers on the table for players, although The Frenchman concedes that should money be the only factor in deals then their rivals have the edge.
"If you speak only about money, we are certainly less attractive than some other teams," he continued.
"However, if you speak about the quality of the club and the style of play, we have many offers on the table for players who are desperate to join us."