Barca told to hurry on Cesc
Arsenal chairman Peter Hill-Wood has warned Barcelona to quickly make their minds up over Cesc Fabregas.
Last Updated: 29/07/11 9:10am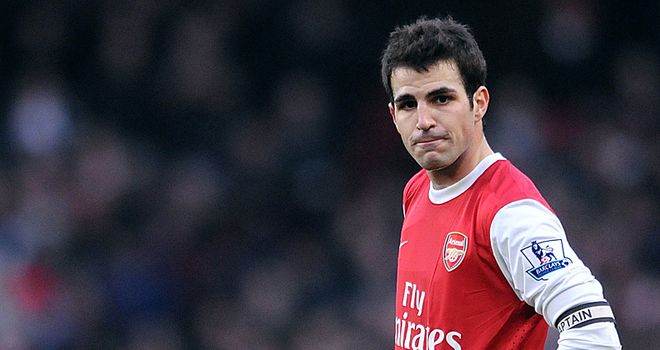 Arsenal chairman Peter Hill-Wood has warned Barcelona to make their minds up over Cesc Fabregas quickly or they will have no chance of signing him.
Barca's pursuit of the Gunners skipper has developed into a protracted transfer saga and Hill-Wood is keen for the matter to be resolved.
While Arsene Wenger has always made it clear he hopes to keep the Spanish midfielder, the chairman admits a deal could be struck if the European champions reach their valuation, which is thought to be £40million.
However, he insists the two clubs are still a long way apart and has told Barca they will miss out on Fabregas if they do not act soon.
"They have been messing about for a year-and-a-half now and they have got to make up their minds," Hill-Wood said in the Daily Star.
"The ball is in their court. They have made one bid of around £26m and another rather tentative one.
"If they want to buy the player they are going to have to pay the right price - and when you look at what is being paid elsewhere I don't think what we are asking is at all unreasonable."
Asked whether the time was approaching when the Morth Londoners would call off talks, Hill-Wood added: "We are getting close to that."
Jagielka bid
Hill-Wood also confirmed the Gunners were actively looking to strengthen their squad and had lodged a bid with Everton for Phil Jagielka.
It emerged last week that the Toffees had rejected a proposal of around £10million for the defender, with reports suggesting they want around £17million.
"We have made a bid for him but they didn't think it was enough," Hill-Wood said. "It is very busy but nothing is actually happening.
"We are trying to buy a few players but it isn't going to happen overnight."