Bartley relishing Gers return
Kyle Bartley is looking forward to spending a full season on loan at Rangers after keeping a promise to Ally McCoist.
Last Updated: 05/08/11 8:46pm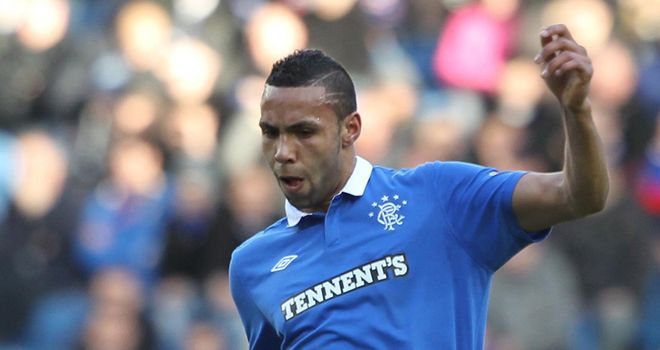 Kyle Bartley is looking forward to spending a full season on loan at Rangers after keeping a promise to manager Ally McCoist.
The Arsenal defender completed his move to the Scottish champions on Thursday night after a successful period with the Glasgow giants in the second half of last season which was ended prematurely by injury.
The 20-year-old says he had options to remain in England but told boss Arsene Wenger that his heart was set on a return to Rangers after giving his word to McCoist.
Bartley said: "I stated when I left Rangers last season that I thought I had unfinished business. My aim was to come back to Rangers and keep playing games.
"I spoke to the manager a few times over the last few weeks and explained that I wanted to be playing games and to play as much as possible.
"At this age, it's vital for me and he thought the best move would be for me to come back here and play.
"There were a few options in the English league but Mr Wenger decided that he would leave the decision to me and I gave my word to Ally that if I was going on loan again, I would be coming back here.
"I wanted to keep that word."
Security
Bartley says Wenger has no issues with the standard of the SPL, as the young centre-half continues his development over a season-long loan.
He added: "I don't think the level is a massive problem. Playing games is the most important thing and there are some fantastic games in the Scottish league.
"I spoke to the boss at Arsenal and explained how much I enjoyed my time here and how much I thought I had developed and he was fine with it."
However, Bartley's long-term aim is to force his way into the first team at Arsenal after penning a new deal with the Gunners earlier this week.
He said: "I signed a long-term contract on Monday so it's a little bit of security for myself and hopefully I can do well this year and go back next year a better player.
"I don't think Arsenal wanted me to go and it was fantastic news for me to get a new deal."