Wenger defends Nasri sale
Arsene Wenger has defended his decision to sell Samir Nasri on the eve of their crucial Champions League clash.
By Soriebah Kajue
Last Updated: 24/08/11 8:47am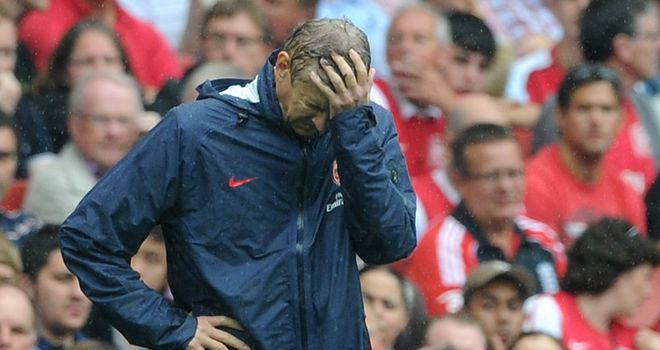 Arsene Wenger has defended his decision to sell Samir Nasri to Manchester City on the eve of Arsenal's crucial UEFA Champions League clash against Udinese.
The 24-year-old France international, who had just one year remaining on his present deal, has been allowed to join City for a fee of around £24million.
Had the playmaker played in the second leg qualifier against Serie A side Udinese, he would have become ineligible to play for City in the Champions League, thus jeopardising the deal.
And with Arsenal needing to win this game to progress into the group stages of the competition, Wenger felt it was better to field players who are totally focused on the cause.
"You cannot think about only one game in the season, and there was some logic in the decision and also some business interest," Wenger told Sky Sports News.
"Overall, you want players who are not playing thinking that they are leaving the next morning - it's not ideal.
"So you want players who are completely committed to the long term to defend our chances."
The sale of Nasri comes quickly on the heels of captain Cesc Fabregas' move to Barcelona which has left the Gunners without two of their marquee players.
Wenger now has just over a week in which to replace both players and has left many wondering why the Nasri deal was not concluded sooner.
But Wenger insists it was out of his hands and that he would have preferred for it to have been finalised earlier in the summer.
He added: "It's not naive but what you forget is, it doesn't depend only on us.
"We wanted to sort these cases out very early after the summer, but it wasn't possible. The pace is not only dictated by us unfortunately."