Moyes stands by Arteta sale
Everton boss David Moyes is adamant that the sale of Mikel Arteta to Arsenal was the right thing to do for the club.
Last Updated: 10/09/11 12:27pm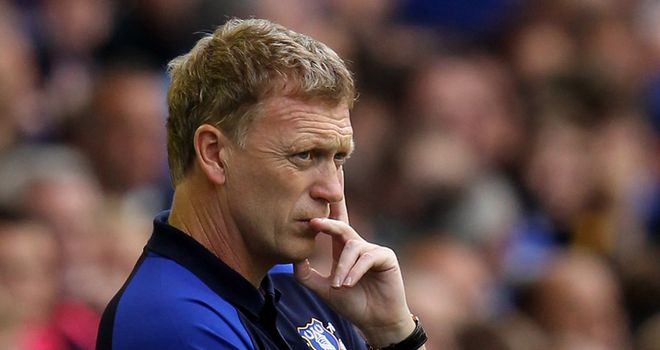 Everton boss David Moyes is adamant that the sale of Mikel Arteta to Arsenal was the right thing to do for the club.
The midfielder joined the Gunners for £10million, just hours before the close of the summer transfer window.
Real Madrid's Dutch winger Royston Drenthe and the Argentinian striker Denis Stracqualursi are Moyes' only senior summer signings, both arriving on a season-long loan.
But Arteta's departure and the lack of signings have left the club's supporters disillusioned by the lack of investment
Decisions
The Toffees boss said: "I make the decisions here, it wasn't the chairman telling me I have to sell.
"Mikel wanted to play in the Champions League and I owed it to him to give him the opportunity."
Moyes added: "In the 10 years I've been here, we've finished in the top 10 seven out of 10 times.
"If people think that Everton should be doing much better than that, they need to be looking at things."
Fans group Blue Union are planning a march before Saturday's Premier League encounter at home to Aston Villa, and they claim the club are stagnating and have sent a letter to chairman Bill Kenwright venting their anger.
However, Kenwright says that he is bewildered by the protests and has called on supporters to back him and Moyes in taking the club forward as he continues his search for a new owner.
Successful
Kenwright told the Daily Mail: "If I didn't think I could make this club successful I wouldn't still be here. I'm not downbeat. I'm 66 but I still think the best is to come. Maybe it's not realistic to keep dreaming, but how can I have a manager like David Moyes and not believe we can win?
"People complain, they write to the club, write to the Echo, go on the radio and say it's all our fault. And that's what I find bewildering.
"I don't think you can break into the Champions League without money, either.
"But you'll never get the perfect world: the fans won't, I won't, the manager won't. But we're supposed to be in this together. Why boo one of our players? Why shout, 'Sack the board'?
"We live in a world that doesn't trust anymore. The fans want someone, anyone, as long as he's got more money. If people think I don't want to let go, that means I'm being dishonest and it simply isn't true. I've been desperate to find a buyer for four years and I would never do anything to hurt this club."