RVP staying positive
Robin van Persie has urged his Arsenal team-mates to stay positive despite their horrendous start to the new campaign.
Last Updated: 23/09/11 9:29am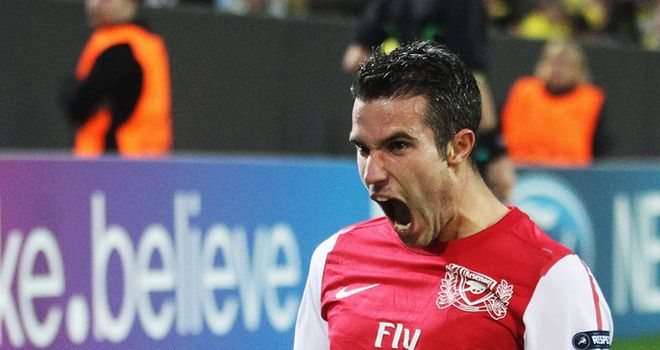 Arsenal striker Robin van Persie has urged his team-mates to stay positive despite their horrendous start to the new campaign.
The Gunners have already suffered an 8-2 drubbing at the hands of Manchester United before being upset 4-3 by Blackburn last weekend.
Arsenal have conceded a whopping 14 league goals from just five outings, the most of any top-flight side so far this term.
The Dutch marksman insists his team-mates are frustrated by their start, although he wants everyone to keep their heads held high and be proud of playing for The Gunners.
"It is important that we stay positive - that can be hard because everyone is frustrated and we realise that this is our worst start in the league for a while, but we have to stay together, be strong and make sure not to hide or become introverted," commented Van Persie.
"Games like Saturday's happen, but we must not go into our shell.
"We should be proud of who we are and aware that we are only five games in with so much still to play for."
Frailties
Van Persie has tried to pick the positives from their loss at Ewood Park, stating they led twice before defensive frailties emerged.
"The facts are we went in front twice (against Blackburn) and didn't defend well enough thereafter," he continued.
"It is strange because in earlier games, Udinese being a classic example, we had managed to do it - fighting for a good result and keeping it. Now we have to show people we can do it week in, week out.
"Yes, we were a bit unlucky at Ewood Park, but I am someone who believes you bring luck to yourselves - and scoring two own goals is not down to bad luck.
"We don't blame individuals, but we have to look a bit more closely at things."