Wenger praise for Magpies
Arsene Wenger has hailed Newcastle's transfer 'efficiency' and insists it is little shock the impact they have made on the Premier League.
Last Updated: 09/03/12 8:39am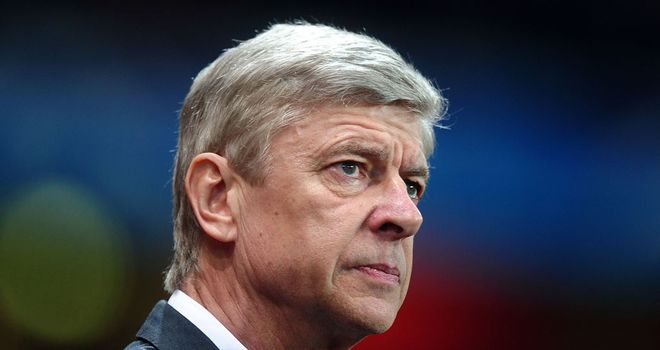 Arsene Wenger has hailed Newcastle's 'efficiency' in the transfer market and insists it is little shock the impact they have made on the Premier League this season.
Arsenal host the Magpies live on Monday evening, and Wenger admits he is not surprised by their challenge on the top six.
The Frenchman feels the St James' Park club have performed well in the transfer market which has been the catalyst for their success.
"You could say that [I am surprised] if you look purely at the number of points they have. They were not expected there," he told Arsenal's official website.
"They have bought very well in a very efficient way. Some players have made a name now who were completely unknown at the start of the season.
"Therefore when you look at their quality it is not surprising they are where they are."
And Wenger admits that two of Newcastle's highest profiles signings in the last 12 months, Demba Ba and Papiss Cisse, were on his radar.
"We knew them of course but you know you only have the right to have 25 players in your squad in England," he said.
"You cannot go for all the players who are good that are on the market.
"Newcastle lost Andy Carroll last year and they were searching for a striker, so credit to them [for signing Ba and Cisse]. Also Yohan Cabaye and Hatem Ben Arfa are good business for them. That's why they are where they are.
"They are a team everyone knows will give you a big game, but what is important is our own performance," he said.
"We cannot be obsessed by Newcastle. If we turn up with a good performance we will win the game. That is what is at stake: to keep up our run and keep our focus."
Pace
Despite his praise for Newcastle, Wenger says his side have nothing to fear at the Emirates after showing very impressive form in recent weeks - including their 3-0 UEFA Champions League triumph over AC Milan on Tuesday, which saw them just fail to overturn a 4-0 first-leg deficit.
And Wenger feels nobody can live with Arsenal at their best.
"We can play at a pace that, at the moment, maybe nobody else can sustain," he added.
"When we are on our roles that is good for the morale of the team.
"If you look at the times we have reversed games; Villa, Tottenham, Liverpool, Sunderland and now Milan, you would say there is something special in there.
"I always believed in the spirit and quality of this team. I am sure if we keep going that will come out and the target until the end of the season is to be faithful to that."
Ahead of the Newcastle match, Wenger revealed that he could be forced to draft Brazilian Andre Santos back into the starting line-up if Kieran Gibbs fails to overcome a groin injury.
"He is back in full training on Friday. He is certainly short [for Monday] because he has not played for four months but I do not really know yet, it is a decision I have to make. We will see first how Gibbs is," he said.
Theo Walcott, Aaron Ramsey and Mikel Arteta will all make the match, but Yossi Benayoun is a major doubt.