Wenger hit with UEFA ban
UEFA has banned Arsene Wenger for three games for improper conduct in relation to comments he made after Arsenal's clash with AC Milan.
Last Updated: 30/03/12 7:25pm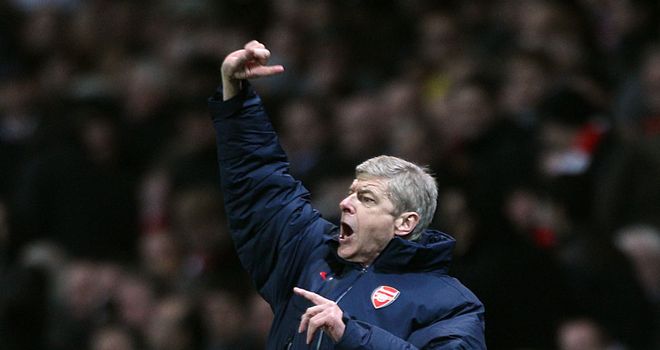 UEFA has banned Arsene Wenger for three matches for improper conduct in relation to comments he made about the match referee after Arsenal's Champions League game against AC Milan on 6th March.
As well as being suspended from carrying out his managerial duties for the team's next three European games, Wenger has been hit with a fine of €40,000 (£33,000).
It is the third time the Frenchman has been given a touchline ban in the space of a year and, barring a successful appeal, will be a blow for the club when they return to continental competition.
Arsenal are currently on course to qualify for next season's Champions League after moving into third place in the Premier League on the back of a seven-match winning run.
UEFA had previously handed Wenger a one-match touchline ban for an on-field rant at Massimo Busacca following his team's last-16 exit to Barcelona last year.
The Arsenal boss was left fuming at the Swiss referee's decision to send off Robin van Persie.
Not happy
Wenger was then handed a further two-match touchline suspension for violating his Barcelona ban by communicating with the Arsenal bench from the stands during the Gunners' play-off tie against Udinese earlier this term.
His latest UEFA charge came after he criticised Slovenian official Damir Skomina for his performance in the second leg of this season's last-16 tie against Milan.
The Gunners won the match at Emirates Stadium 3-0 but were knocked out 4-3 on aggregate and Wenger felt Skomina had awarded too many decisions to the Italian visitors.
He said at the time: "I was not happy with the referee tonight because I felt he gave many free-kicks in the middle of the park.
"Every time they went down a free-kick was given for them, and they sensed that very quickly and they used it very well."
Appeal
Addressing the media before it had been confirmed that he would be banned, Wenger made it clear that he would contest UEFA's decision.
He said: "If I am [suspended] then it is not justified and I will appeal straight away.
"I believe that they have transformed UEFA competition referees to be untouchable icons, where you cannot even have a word.
"The only thing they understand after the game is the report.
"I believe that when you have 25 years consecutively in Europe you can still ask the referee that you can have some discussion with him. It is very difficult to understand."