Arsene Wenger believes Arsenal midfielder Jack Wilshere feared for career
Arsene Wenger believes there were times when Arsenal midfielder Jack Wilshere feared that his career could be over.
Last Updated: 21/09/12 3:20pm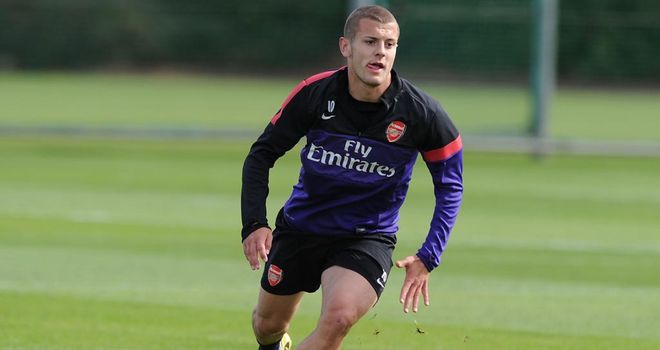 The England midfielder made his long-awaited return to full training with the Gunners on Thursday after a nightmare spell of 14 months on the sidelines.
The 20-year-old was ruled out for all of last season by a worrying ankle injury which scuppered his Euro 2012 dreams, before being forced to undergo knee surgery earlier this summer.
Emirates boss Wenger has paid tribute to the mental fortitude shown by his young charge, who he feels will emerge from the difficulties of recent times with even greater resilience.
"When you are so young and out for 14 months that is a good test for your mental strength," said Wenger.
"On that front he has been absolutely brilliant because he had not only ankle surgery, but when he thought that was over he had knee surgery. He handled that very well, I must say.
Damage
"I refused to give up, because he is a 19-year-old boy, so I always thought he would come back.
"I am not medically expert enough to know how big the damage was in his ankle. It never crossed my mind. Has it crossed his mind? Only he can answer that - I think, yes.
"Jack, though, has always been with a good level of confidence. I believe what he has gone through will make him even stronger."
Wilshere will be reintegrated into the first team slowly, with a run-out for the reserves likely in 10 days' time.
Wenger added: "Jack had ups and downs, and many downs because he had a few setbacks, but he dealt with it very well, especially in the last three months he was highly focused every day.
"Jack was in every day very early and worked all day through. He is rewarded now with a good condition."