Arsenal boss Arsene Wenger pleased with his side's response to Chelsea defeat
Arsene Wenger says his Arsenal squad are in the mood to hit back swiftly after their first defeat of the season.
Last Updated: 03/10/12 7:01pm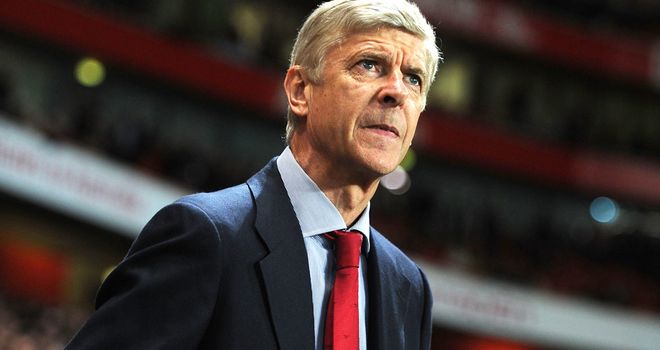 The Gunners lost to Chelsea on Saturday, but they have the chance to return to winning ways when Olympiakos visit the Emirates Stadium in the Champions League tonight.
Wenger, who was appointed Arsenal manager 16 years ago this week, is backing his players to respond positively to their setback against the European champions.
"They are still down of course, but we have a Champions League game in front of us at home and we want to put things right," he declared.
"There were a lot of positives in that game as well, what was not good is easy to correct.
"It is about how we respond. I am impressed by the mentality of my team, but the mentality is as well about how you respond to disappointment.
"I am confident we will, but that is what we want to show on Wednesday."
Whether Jack Wilshere will appear against the Greek side on Wednesday is a matter Wenger is keeping close to his chest, with the midfielder playing for Arsenal's Under 21 side this week after a 14-month absence with an ankle injury.
"He came through it all right," Wenger added. "There was no reaction.
"We are pleased but it is now down to taking the right time to ease him slowly back.
"We are all very happy, and he especially must be exceptionally happy, but he has been out for 14 months."
Mikel Arteta faces a late fitness test ahead of the Olympiakos game, but Wenger says that Abou Diaby is definitely out.
"Arteta will have a test tomorrow morning. We will make the decision then whether we include him in the squad or not. He has an ankle injury.
"We lost Diaby, who has a thigh strain. He is definitely out for three weeks as well. Apart from Diaby and Arteta, everyone came through well."