Arsenal youngster Aaron Ramsey believes he is rediscovering his best form
Arsenal midfielder Aaron Ramsey feels he is finally regaining his best form after a testing spell on and off the field.
Last Updated: 04/10/12 5:03pm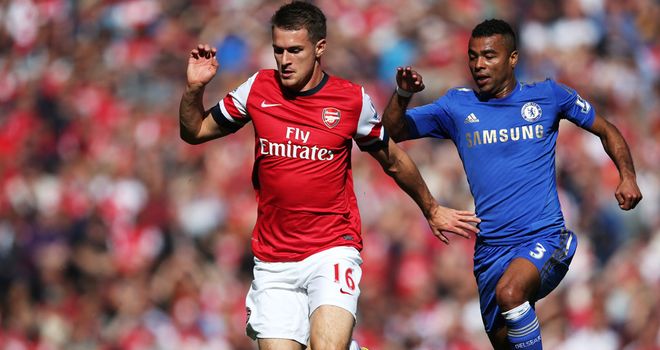 The 21-year-old Wales captain was sidelined for almost a year with a horrific leg injury and had to cope with the death of national team manager Gary Speed.
But he believes this traumatic period has strengthened him mentally and he is determined to produce some consistent displays for the Gunners this season.
Ramsey, who scored in Wednesday night's 3-1 UEFA Champions League win over Olympiakos, said: "I am feeling good and confident again, getting back to my old self which got me here in the first place.
"Hopefully now this will kick me on again and I will keep on improving throughout the season.
"It is always difficult to overcome things like that in life.
"A lot happened last year for me, there were loads of things going on off the pitch as well.
"However, now I am feeling happy and hopefully that's showing in my performances.
"It makes you stronger and it is getting over the mental side of it. As soon as you get through that, the confidence comes back and it's a thing of the past."