Arsenal forward Gervinho believes he has evolved his game to succeed in England
Gervinho has admitted he struggled in his first season at Arsenal but claims he is working hard to evolve his game.
By Patrick Haond
Last Updated: 04/10/12 7:09pm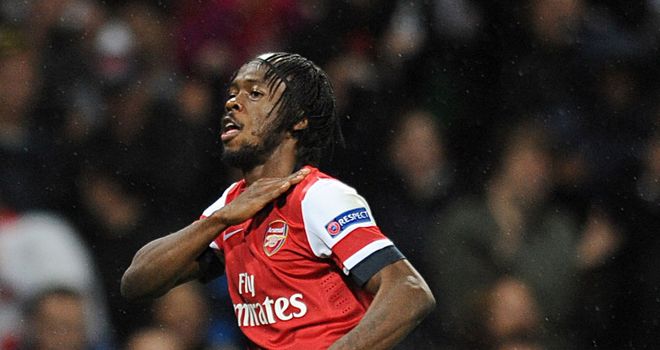 The Ivory Coast international failed to make a significant impact for the Gunners following his move from Lille, scoring just four goals in his debut season.
But the 25-year-old has already surpassed that mark with five goals in his last five games for Arsene Wenger's side and he puts it down to physical preparation.
"I endured some difficult moments indeed. But it didn't shatter me," Gervinho told L'Equipe.
"I have evolved in my game. In England, you need to be at your very best physically.
"This year I am working a lot more in training sessions. It is essential. I needed more power."
Part of his added goal threat comes from a change of position to a more central role and Gervinho believes it's all part of adapting to life at the Emirates Stadium.
He added: "Each time you change your club, you become a different player. So my game has evolved a little too."