France manager Didier Deschamps says he respects Arsene Wenger despite Abou Diaby row
Didier Deschamps has insisted that he respects Arsene Wenger despite the pair's dispute over Abou Diaby.
By Patrick Haond
Last Updated: 06/10/12 1:55pm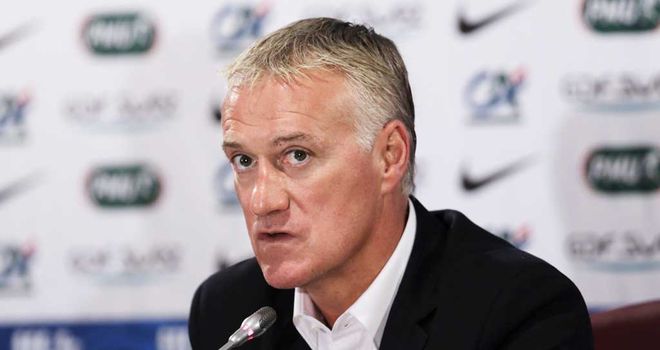 The Arsenal manager has criticised Deschamps for selecting Diaby in the French squad for the World Cup qualifiers at the start of September.
Wenger feels that the international workload may have been too much for the injury-plagued midfielder, who has since picked up a thigh problem that has sidelined him for around three weeks.
"I didn't talk with Arsene Wenger, I don't want to put Abou Diaby in a difficult situation," said Deschamps.
"The national team coach and the club's coach interests could be the same or different, but either way his injury is bad news for Arsenal and the French team.
"I have the greatest respect for him (Wenger) but I want to remind him that I am the only one to decide who will be picked and how long those who are picked will play.
"There is only one to decide and it's me."