Arsenal manager Arsene Wenger finds it difficult to tell which is midfielder Santi Cazorla's stronger foot
Arsenal manager Arsene Wenger believes in-form summer signing Santi Cazorla is bringing the best out of his side.
Last Updated: 08/10/12 8:45am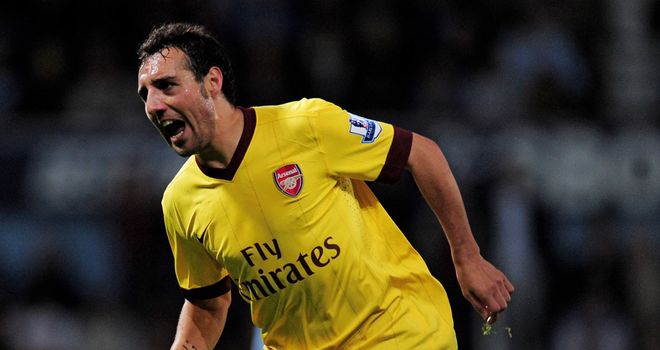 Cazorla has played a key role in the Gunners' bright start to the season and was influential to their 3-1 victory at West Ham on Saturday evening.
The industrious Spaniard, who arrived from Malaga in August, crowned an impressive display when he cracked in a superb 25-yard left-foot effort to wrap up the 3-1 win with seven minutes left.
Wenger believes Cazorla makes the rest of his side work harder and admits the player is so good it is difficult to tell which is his stronger foot.
"Cazorla makes everybody a better player," said the French boss.
"When you see these kind of players don't play for Spain [regularly], it just goes to show how good they are.
"He is right footed, but when you watch him play you don't know.
"Glenn Hoddle was like that, left-footed, right-footed, you could not say what he was, Cazorla is on that front similar.
"I don't remember anyone else I have worked with who was as much two-footed as that."