Arsene Wenger believes the fight against racism must continue
Arsenal manager Arsene Wenger is convinced the fight against racism in football must continue despite recent incidents.
Last Updated: 19/10/12 1:08pm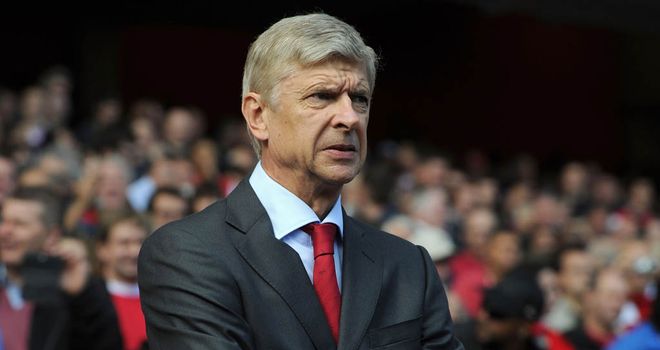 England's U21 victory in Serbia on Tuesday night was marred by post-match problems, including accusations of racism from the stands towards left-back Danny Rose.
Chelsea captain John Terry is about to begin a suspension after he accepted a four-match ban and fine from the FA for racially abusing QPR's Anton Ferdinand, while Wenger himself has been the victim of abuse by fans.
"Against stupidity, the best way is information, knowledge of things and examples of behaviour, of attitudes," said Wenger.
"That is much more efficient than punishment, but you have to do both because some behaviours cannot be tolerated.
"It is not only racism, black and white, it is against all kinds of insults we still have in the stadiums. We must fight more against it.
"You are insulted because you are not in their clan. That is a kind of discrimination. There is still a lot to do, but I think it's good society fights against it. It is getting better, but it is never won."
Reading striker Jason Roberts will refuse to wear a Kick It Out shirt at Liverpool on Saturday in protest at a perceived lack of action by the authorities against racism but Wenger fears that may prove to be counter-productive.
"I feel that (black players) are the main targets and if they do not join in it makes the whole thing not efficient and not credible. We need all to fight together against that," he added.
"They have faced the most abuse, so I think it is important they are on board. If they feel the punishments are not hard enough they have to express that in a different way, but I think that it would be sad if they do not join in."