Arsenal manager Arsene Wenger believes October is moment of truth for team
Arsenal manager Arsene Wenger believes the "moment of truth" for his team starts in October as he eyes maximum points.
Last Updated: 19/10/12 2:54pm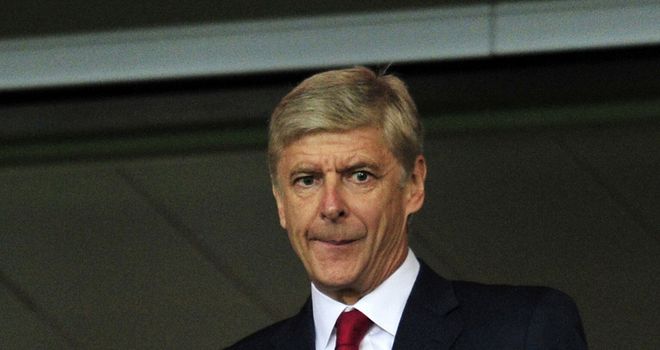 This month the Gunners face the Premier League bottom two - Norwich and QPR - as well as reaching the halfway stage of their UEFA Champions League as they host Schalke.
With a Capital One Cup tie at Reading also to be played, Wenger wants to carry on the momentum from their 3-1 win at West Ham and believes the season starts in earnest for his players now.
"In October the moment of truth starts for the team," Wenger told the club's official website.
"The league establishes itself a little bit and the Champions League goes to decisive moments. Therefore of course, it's important to be decisive and convincing.
"The target is always the same. When they come back, we want to quickly focus on our own targets again and get the team back mentally on our next game.
"I believe that we'll work and the team, after our last performance at West Ham, will want to continue the good run and focus well."
Wenger will be without Theo Walcott for the trip to Carrow Road as the England forward has not recovered from the injury suffered against San Marino last week.
"He has an injury to his chest and lungs," Wenger added. "We have to treat that clinically.
"He's quickly short of breath when he makes an effort but it is bruising and that will heal. It's no major concern but it will take we think about two weeks to be back to a normal level."