Aaron Ramsey has urged Arsenal to recover from Norwich defeat against Schalke
Aaron Ramsey has urged Arsenal to stage an immediate response following defeat by Norwich at the weekend.
Last Updated: 24/10/12 4:36pm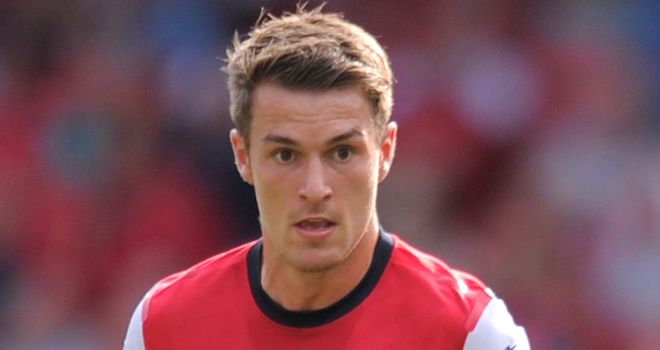 The Gunners slipped 10 points behind Premier League leaders Chelsea when they went down 1-0 at Carrow Road following a lacklustre display on their return from the international break on Saturday.
Ramsey has called on Arsenal to get straight back to winning ways in their UEFA Champions League clash at home to Schalke on Wednesday night.
"When you have an upset like that you want to get back out there as quickly as possible and put it right. That is what we hope to do on Wednesday, and put ourselves in a really strong position in this group," said the Wales international.
"Maybe there were certain things, but overall we know we weren't good enough on the day to win the [Norwich] game, that is what we were disappointed with.
"We have been doing really well so far this season and each game we felt like we are growing with confidence, so that was one we are disappointed with."
Ramsey added: "In any job if you do something wrong, you want to make up for it as quickly as possible - we are no different, we want to get back out there and hopefully win on Wednesday night."
Disappointment
Wenger has also called on Arsenal to get the disappointment of a "very bad moment" at Norwich out of their system by taking a big step towards qualifying for the Champions League knockout phase.
"We have got over it and we will focus on our next game, that is the only way to deal with it, to put the disappointment behind us and focus on Schalke," the Arsenal manager said.
"As a team, we were not as efficient as we are used to. It can happen in the season. It is just of course at a very bad moment for us.
"I expect us to respond in a strong way because this team is very ambitious and wants to do very well."
Wenger added: "We have a good opportunity, we play at home against Schalke and since we know that we won in Montpellier, our qualifying will depend on how well we do at home."