Aaron Ramsey is excited to play alongside Arsenal team-mate Jack Wilshere
Arsenal midfielder Aaron Ramsey is looking forward to forging a midfield partnership with Jack Wilshere when he returns.
Last Updated: 24/10/12 9:34am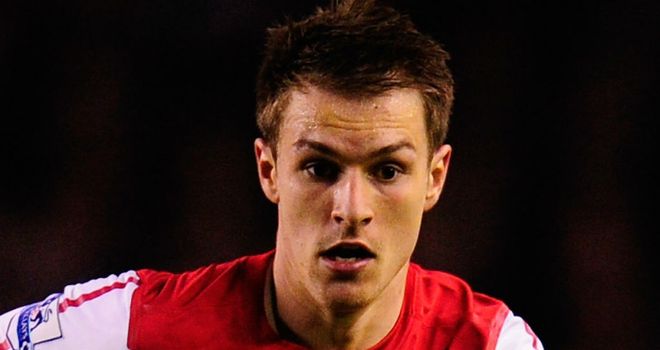 Manager Arsene Wenger has revealed the young midfielder could return to the Gunners squad for Saturday's clash with QPR after more than a year on the sidelines with knee and ankle problems.
Ramsey empathises with the 20-year-old England international after suffering his own lengthy stint out when he broke his right leg in six places in 2010.
The Welshman is excited to play alongside Wilshere when he makes his much-anticipated return.
Ramsey told The Sun: "He's been out for a long time and I've been through a similar thing. I'm happy to see him playing again.
"There's nothing worse than being out for that period of time.
"We haven't really had a chance to play together. He went out on loan, I got injured, he got injured. I'm looking forward to it.
"He's a gifted player, one any midfielder would like to play with."