Arsene Wenger admits Arsenal are struggling for an attacking edge
Arsenal boss Arsene Wenger admits his side are struggling for an attacking edge ahead of the QPR clash.
Last Updated: 26/10/12 2:42pm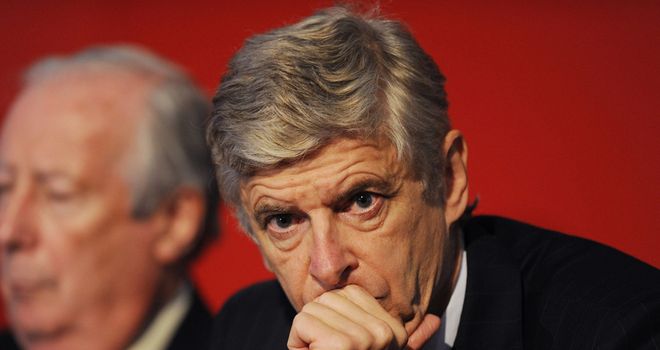 The Gunners were beaten 1-0 at Norwich last weekend prior to a disappointing 2-0 Champions League defeat to Schalke at home - and Wenger is at a loss to explain his side's downward spiral.
The Frenchman said: "At West Ham, we looked outstanding going forwards, dynamic and then suddenly had two flat performances. It is difficult to explain.
"We have hit the wall a little bit in the last two games, and just did not find our rhythm.
"But we have to just focus again on the quality of our game, the way we want to play, and not concede too much against who we play. With the quality (we have), the results will come back.
"We have to put what happened to us on Wednesday night into perspective - we know we were not at our best, but we have lost one game in 43 home European games. An accident like that can happen.
"We are still in a strong position in the Champions League, what is important for us now is to bounce back and have a good result in the Premier League."
Despite QPR's terrible away record, Wenger insists there can be no complacency against Mark Hughes' men.
"From game to game they are improving, you can see that against Everton," he said.
"You look at their team sheet and they have good players, he is slowly turning them around."