Fulham manager Martin Jol has questioned the expectations on Arsenal
Martin Jol feels it is no longer realistic for Arsenal fans to expect regular silverware as Fulham prepare to face them.
Last Updated: 08/11/12 5:24pm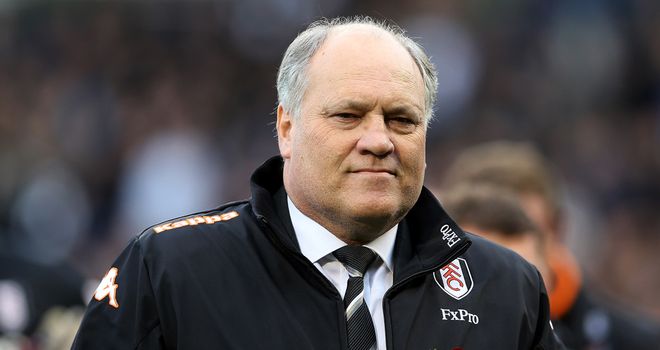 Cottagers boss Jol, who spent three years in charge of the Gunners' arch-rivals Tottenham, suggested Arsene Wenger's men were not competing on a level playing field with Manchester United, Manchester City and Chelsea.
The Dutchman admitted seven years without trophies was "a long time" for a club of Arsenal's stature but insisted their supporters would miss Wenger when he finally left the manager's hotseat.
The longer the Gunners' trophy drought has continued, the more the pressure on Wenger and the board from the fans has intensified, and Jol said: "If you look at the likes of Man City with almost half a billion spent, Man United, it's not easy nowadays.
"Can you expect a team like Arsenal to win things, with Chelsea, Man City, Man United, all these clubs?"
Asked if supporter anger was justified, Jol said: "I don't think you have to be angry. Frustrated is probably the better word.
"Angry with Wenger? Wenger created the new Arsenal, almost.
"Maybe in three years' time, they will hope and pray to get someone like Wenger."
Clash
Jol famously clashed with the Frenchman while in charge at White Hart Lane and added: "I'm not an Arsenal fan - as you well know - but I always admired Wenger for what he did.
"There is not one other team in the top four doing the same thing with the same philosophy.
"They always manage to find the players who are younger and create value on the pitch.
"Of course, it's probably not what an Arsenal fan wants.
"Seven years? That's a long time?"
Wenger was criticised in some quarters for suggesting 15 successive seasons inside the Premier League top four was the equivalent of a trophy.
Jol said: "He's one of the few managers who will never be under pressure because people realise what he has done, not only in the past but last year."