Arsenal star Jack Wilshere asks for patience as he continues to build up fitness
Jack Wilshere has called for patience from the Arsenal supporters as he continues to build up his fitness.
Last Updated: 16/11/12 10:49am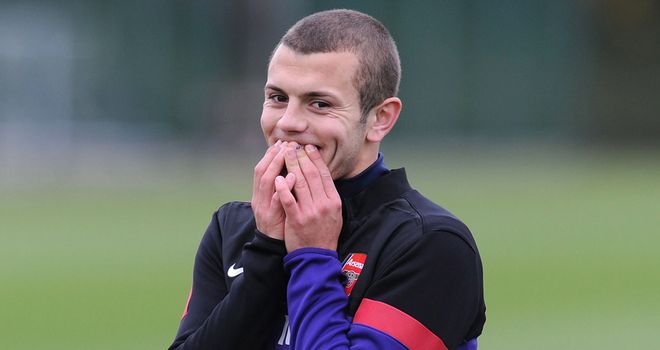 The 20-year-old has made three appearances for the Gunners since returning from a 17-month spell on the sidelines due to a stress ankle fracture.
Wilshere also made his England comeback in Wednesday's friendly defeat in Sweden, and although he is still short of sharpness the midfielder is delighted to be back playing for club and country.
He said: "I don't how long it will be before I can say 'I'm back.' I'm not really sure.
"This is my first long-term injury. We will see. I'm sure you lot (the media) will notice when I'm back to my best!
"I'm getting there. I don't feel 100 per cent yet and everyone can see that. I feel better and better as every game goes on.
"I need to get some games under my belt and properly get back into the swing of things.
"But it's great to be back. Seventeen months on the sidelines is tough for anyone."
Wilshere was happy to put trust in England head coach Roy Hodgson and Arsenal boss Arsene Wenger in determining how long he should play in Stockholm.
He said: "They know what they are doing. I'm sure they spoke before we met up and they reached an agreement.
"The agreement was the last 30 minutes and Roy gave me the last 30 minutes so I'm grateful for that."