Arsene Wenger wants the north London derby to kick-start Arsenal's season
Arsenal boss Arsene Wenger wants his team to use Saturday's north London derby to kick-start their season.
Last Updated: 17/11/12 12:25pm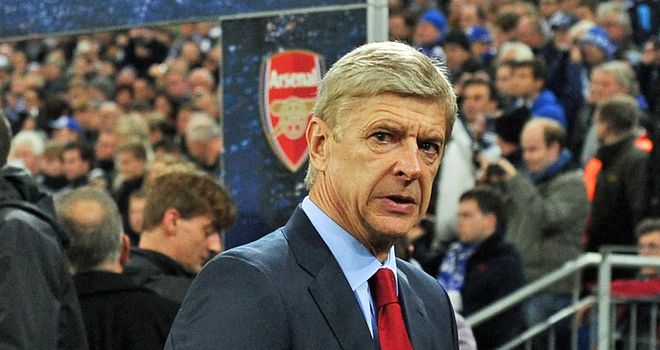 The Gunners host Tottenham languishing in eighth place having won just two of their last seven league games, one place behind Spurs, who have not finished above Arsenal since 1995 and threw away a 12-point lead over their neighbours last season to finish fourth.
"For some time, we were winning championships and Tottenham were not in the top four at all, so of course they have got closer in recent years, but fortunately we managed always to get above," said Wenger.
"Tottenham have a good side every year and they are a team who are now fighting with us.
"It is important in the end to have consistency, and certainly the results in the two derbies can have a big influence as well on the qualifying spots for the Champions League.
"Every London derby is important. We dropped some points recently and we want to come back in a more consistent way of results. That is why it is a good opportunity to do that."