New York Red Bulls prepared to prevent Thierry Henry from returning to Arsenal
New York Red Bulls are reluctant to grant Thierry Henry permission to link up with Arsenal on another short-term loan.
Last Updated: 22/11/12 9:53am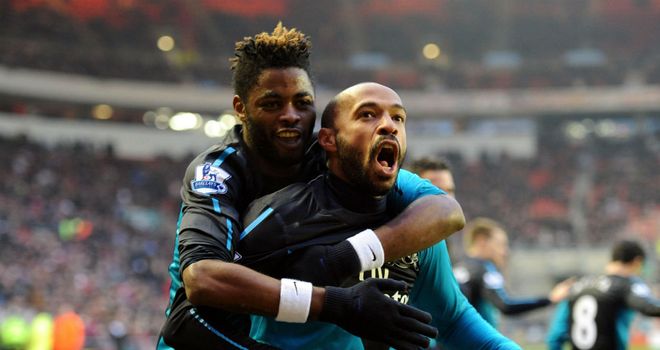 The French forward made an emotional return to North London in January, with the Gunners hero offered an opportunity to enhance his legend status - and add to his club record tally of goals.
Henry has refused to rule out taking in a third spell with Arsenal during the MLS off season in 2013, while Arsene Wenger has opened the door to his possible return.
The Red Bulls are, however, prepared to scupper such a switch by blocking the 35-year-old from taking in competitive action in the New Year.
New sporting director Andy Roxburgh told the Daily Star: "In general terms, I wouldn't say it would be something we would favour.
"I think the length of the season we have here, when they get the break over the Christmas, New Year period, they need to regenerate themselves.
"I'd say in general we wouldn't be too positive about it."
Roxburgh added: "Right now, no-one has requested for anyone to go on loan.
"It depends on the individual, it depends on the circumstances. You cannot say never on that one. But it's unlikely, at the moment, that would happen."