Arsenal goalkeeper Wojciech Szczesny keen to get back in top four
Arsenal's Wojciech Szczesny has set his sights on a top-four spot and hopes to get back to winning ways at Everton.
Last Updated: 26/11/12 12:35pm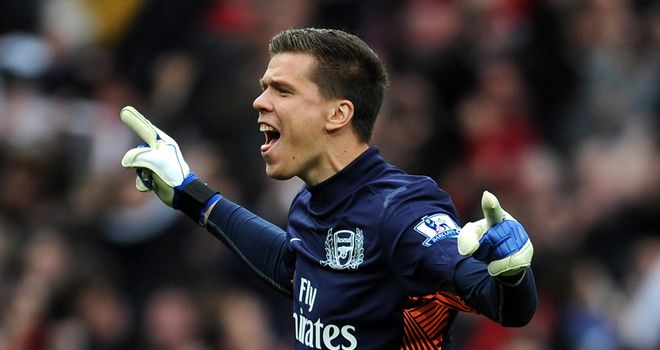 The Polish goalkeeper believes Arsene Wenger's team can return to top form following a disappointing display against Aston Villa at the weekend.
Speaking ahead of this week's match away to fellow Champions League hopefuls Everton, Szczesny said: "It would be a very good result, it will be a six-pointer.
"We managed to get three points last year and it was a really tough match. We are outside the top four so our first target is to reach that top four."
The Gunners' recent performances have been heavily criticised and Szczesny knows this all too well, adding: "I think the last two matches, against Tottenham and Montpellier, offensively we have played really well.
"We have had a few disappointing performances before that, so it is important we get back to that level."
Wenger's side are currently ten points behind leaders Manchester United and five points off a top four spot.
The Gunners' recent form and management has been heavily scrutinised, with fans questioning Wenger's methods, but Szczesny still believes they can have a successful season.
He said: "Our ambitions are much higher. We have had a couple of good results recently. It would have been good if we had won at Villa but we shall take it game by game and hope for the best."