David Moyes is planning to discuss a new contract with Everton in the New Year
David Moyes plans to hold contract talks with Everton in the New Year after the transfer window has closed.
Last Updated: 28/11/12 4:00pm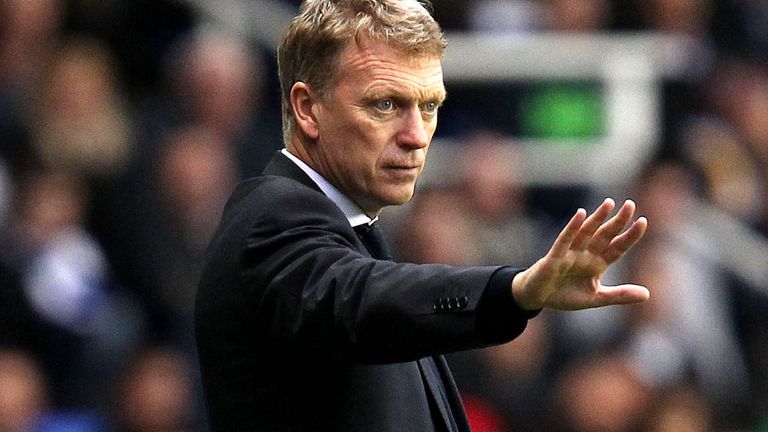 Moyes, who took the helm at Goodison Park in 2002, is out of contract on Merseyside at the end of the season.
The 49-year-old Scot has confirmed talks with owner Bill Kenwright are unlikely to begin until the end of January.
"I would probably wait until we have got over January and see how things go," he told the Daily Express.
"I want to see what we're going to do, where the club are looking to move to in the future. That is what I am really looking for.
"It's probably going to be after the new year before we speak."
Criticism
Everton host Arsenal on Wednesday night with the Gunners sitting a place behind them in the Premier League.
Moyes believes fans' criticism of Arsenal counterpart Arsene Wenger is from only a small minority and he does not think it affects the Frenchman.
A section of supporters chanted "You don't know what you're doing" after Wenger substituted striker Olivier Giroud for Francis Coquelin in the weekend's goalless draw against Aston Villa.
With no trophy in seven years there is growing disaffection at the Emirates Stadium but Moyes still thinks Wenger is the right man for the Gunners.
"Supporters want results but if you have got someone like Arsene Wenger in there you have to trust he is doing the right thing," said the Scot, whose side host Arsenal tonight.
"I believe 99% of Arsenal supporters think he is doing the right thing.
"It has always been a difficult job being a manager, although we are also in a privileged position.
"It is tough in different ways - there is a lot more that goes with it than what you see on a Saturday - but I enjoy it and I am fortunate I am at a good club.
"Criticism affects everyone but if you are in the business you have to accept you are going to get it.
"The job is to work through it and lots of times you don't need to look at it, read it or listen to it."