Swansea City manager Michael Laudrup does not believe Arsenal can win Premier League title
Swansea manager Michael Laudrup thinks that Arsenal should forget about winning the Premier League this season.
Last Updated: 01/12/12 1:23pm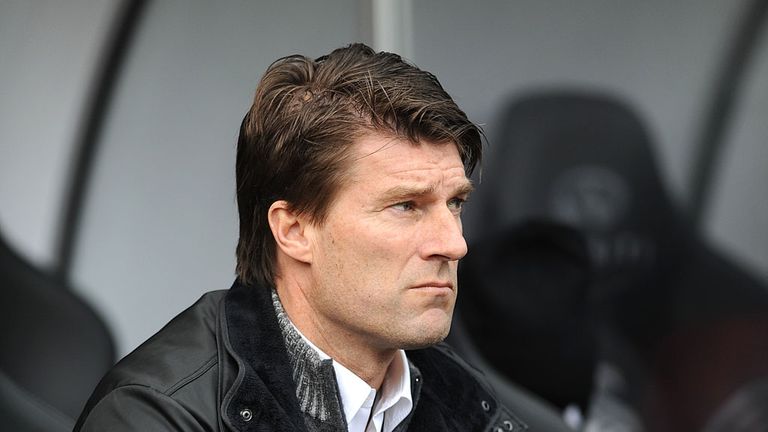 Arsenal face Laudrup's side at the Emirates on Saturday afternoon already 12 points behind Manchester United, and the Danish manager believes the title winner will come from one of the current top three.
Laudrup feels that Arsene Wenger's side have suffered through their lack of ability to buy the world's top players through their comparatively stilted financial means, and that their start to the season has already ruled them out of the running.
"The title is between three teams, the two Manchesters and Chelsea," Laudrup said.
"At the moment, the two Manchesters have the advantage of points, momentum and form. They are very strong and winning difficult games and are solid when they don't play well. We'll wait and see what Chelsea do with a new manager in Rafa Benitez.
"Arsenal cannot buy the players Manchester City, Chelsea, Real Madrid or Barcelona can get.
"They have to do something else. Arsene Wenger has done a great job for a number of years but it's more difficult for them now because other teams have much more money to buy those two forward players who can make the difference. Money doesn't always buy you titles... but it helps."
Swansea travel to Arsenal unbeaten in five Premier League games, and can go above their hosts with a victory.