Arsenal manager Arsene Wenger has no plans to quit after Swansea defeat
Arsene Wenger has insisted that everyone at Arsenal must stick together and show they are a strong club.
Last Updated: 03/12/12 7:54am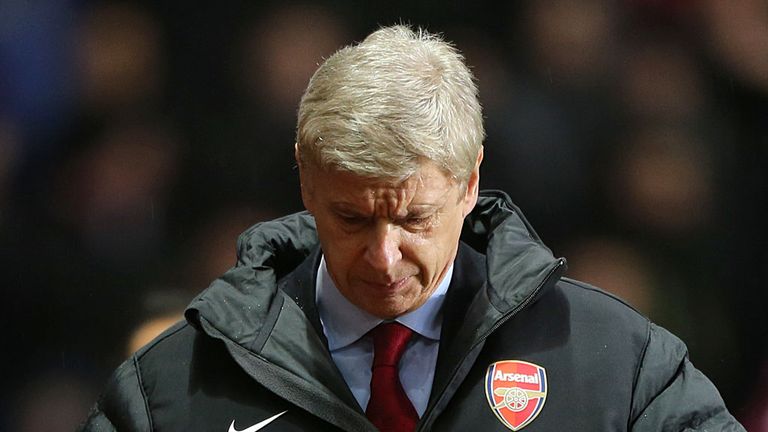 Arsenal were booed off after a disappointing 2-0 defeat at home to Swansea City on Saturday, a result which left the Gunners tenth in the Premier League table.
Wenger's position has come under scrutiny and he has indicated that he will have a lot of thinking to do in the summer, but he certainly has no intention of walking away from the club mid-season.
Questioned on whether resigning had crossed his mind, the Frenchman said: "Not at all. You make your assessment at the end of the season.
"I know we've got unrest everywhere. It's a good opportunity to stick together and show we're a strong club."
Wenger is focused on getting Arsenal back to top form as quickly as possible, although he concedes it does hurt to see his team languishing in mid-table.
"Of course. But I'm not as worried about the places. We need to get the quality of our game back."
Wenger refused to be critical of the fans venting their fury at Emirates Stadium, adding: "I can understand that."
"The quality of our game wasn't there. But I'm in this job to turn it round and I'm confident we will."
Wenger feels Arsenal must learn to play with freedom again at the Emirates Stadium if they are to kickstart their campaign.
"At home, we look like we play a little bit with the handbrake. It is not fluent, there might be a psychological component in there as well," Wenger said.