Ex-Arsenal legend Bob Wilson has urged fans to get behind under-fire boss Arsene Wenger
Bob Wilson has blasted critics of Arsene Wenger who he claims deserves the utmost respect for what he has achieved
Last Updated: 04/12/12 2:42pm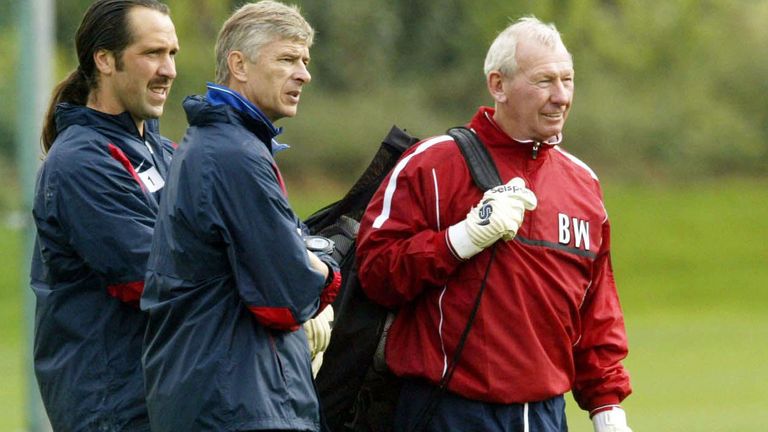 The French boss of Arsenal has been coming under increasing criticism in recent weeks following a poor run of form, that has seen them slip to 10th in the Premier League table - 15 points adrift of leaders Manchester United.
Arsenal may not have lifted a trophy since winning the FA Cup in 2005, but they have qualified for the Champions League every season since 1997/98.
And, this according to Wilson, should earn Wenger respect from the fans and media.
Speaking on BBC, Wilson said: "He has given us the best 15 years in the history of the club and we're always finishing in the top four (to qualify for the Champions League.
"He is someone who has won things that no other manager has won and I'm notably talking about the unbeaten season and no manager has done that, obviously we have amazing faith in him.
"And I would be upset if he wasn't saying we have to find a solution to the problem. I don't think they'll slip further.
"But they have to accept that they are going to have to pay the wages which they never have paid (before)."