Arsene Wenger laments the loss of Arsenal's star players
Arsene Wenger has admitted his frustration at seeing Arsenal lose a succession of top players over the past two seasons
Last Updated: 13/12/12 9:17am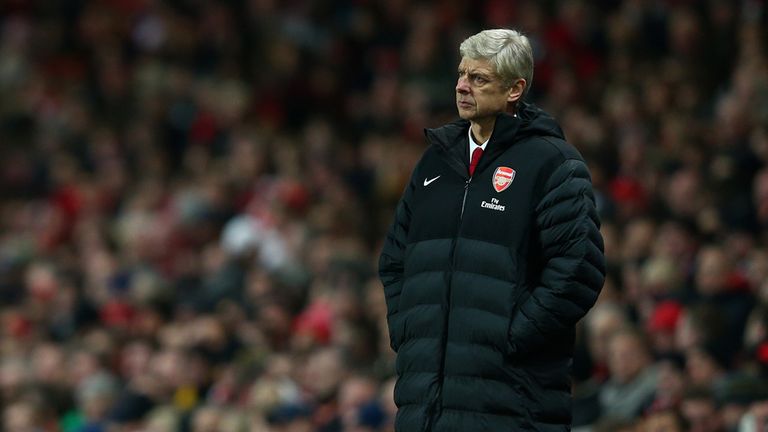 The Gunners boss, speaking before Tuesday night's Capital One Cup defeat by League Two Bradford, was left to reflect on what might have been.
Wenger told Four Four Two magazine: "My regret is that we already had a great team two or three years ago which could compete on four fronts.
"We just missed out in the Champions League [last 16 tie] against Barcelona, when we could have scored in the last minute, and then we just missed out on the Premier League too.
"But you could feel the potential was there, and I thought, 'OK, let's do this together'. Then the team split up.
"Sometimes after five or six years' work, it is frustrating, you have to start all over again.
"We have lost recent players earlier in their careers - to lose Van Persie, Fabregas, Nasri and Song in just two years, it is a massive amount of potential, of course you worry."
The Arsenal manager has come in for heavy criticism following a seven-year trophy drought and he conceded that his reign has been far from perfect.
Wenger added: "I am not saying I never made mistakes. I was fortunate to work for this club for 16 years and I hope I respected the traditions of this club.
"I feel fortunate, but I think somewhere as well I tried at least to pay the club back with the trust they had in me."