Jack Wilshere is hoping to see Theo Walcott pen a new contract at Arsenal
Jack Wilshere is hoping Theo Walcott will become the latest Arsenal player to commit his long-term future to the club.
Last Updated: 24/12/12 1:51pm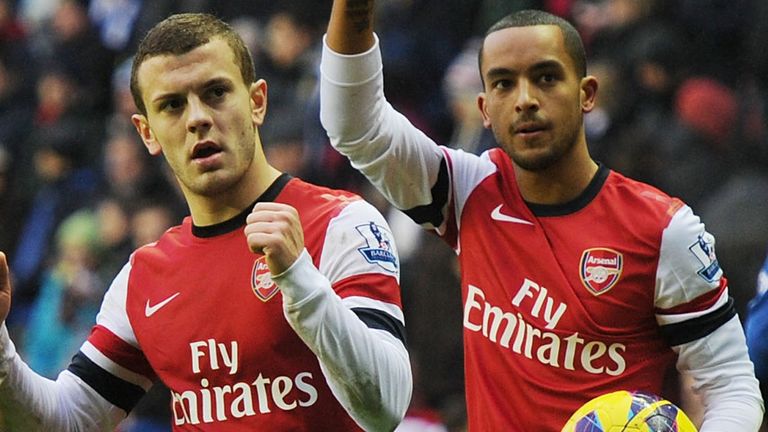 Wilshere was one of five young Gunners to agree fresh terms last week, with Kieren Gibbs, Aaron Ramsey, Carl Jenkinson and Alex Oxlade-Chamberlain extending their stay at the Emirates.
Arsene Wenger has regularly expressed his desire to see Walcott put pen to paper, with the England international's current contract set to expire at the end of the season.
Wilshere has now added his voice to those calling on the 23-year-old forward to follow the lead of his fellow young Brits and buy into Arsenal's ambition.
Wilshere told The Sun: "Everybody at the club wants Theo to re-sign. I'm always winding him up, saying 'C'mon Theo, sign'.
"But that is something he has got to sort out. It is up to him and the club to reach an agreement and I hope they do.
"Theo's been great for us and he knows what he means to us and the fans. Five of us British boys have just signed so hopefully he can be the sixth and cap it off."
He added: "We're all great friends, the British boys. We all go out together, have meals together and we all sit together when we're on the road."