Arsenal boss Arsene Wenger admits hurt at ongoing trophy drought
Arsene Wenger has admitted to being hurt by Arsenal's seven-season trophy drought.
Last Updated: 05/01/13 12:47pm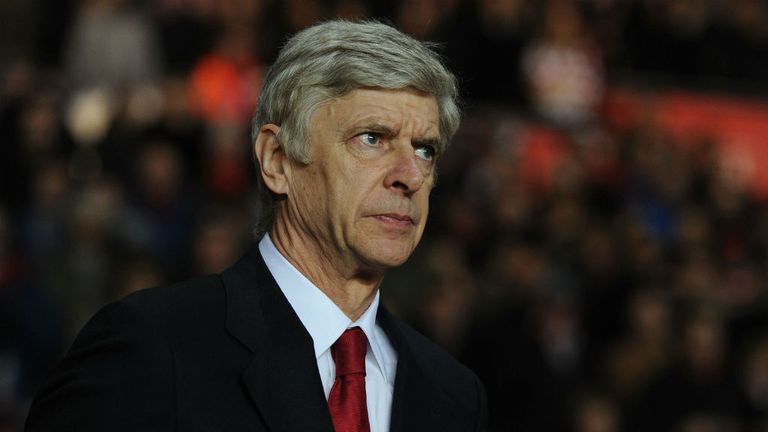 The north London club last tasted glory in 2005, when they defeated Manchester United on penalties to claim the FA Cup.
They kick off their latest bid to regain that crown away against Swansea City on Sunday and, having already won it multiple times, Wenger knows the FA Cup represents his best chance to put an end to years of frustration.
He said: "Of course, it bothers me because I am not here to watch other people win trophies.
"It is important and I will give my best to win on Sunday. I will just remind you that I have won the FA Cup four times.
"Of course that (reminders of the drought) is not pleasant, but the only way to do it is to win."
Wenger previously won the FA Cup in 1998, 2002, 2003 and 2005, and knows that progress in the tournament can provide a backbone for success in other competitions.
He added: "It is important to show continuity and consistency, and the FA Cup is part of that.
"To get people to believe more in the team, it is important that we win on Sunday.
"It is an important moment of the season for us, for the team to strengthen the confidence of the team.
"We feel we are on a good run, but how far can we go? To win in the FA Cup will strengthen our belief."
Arsenal have been in fine form in the Premier League over the past few weeks, with their 1-1 draw at Southampton halting a run of four straight wins.
Swansea, though, were the last team to record a victory at the Emirates, when they ran out 2-0 winners on December 1 following a late brace by Spanish striker Michu.
Wenger challenged his side to set the record straight when they travel to Liberty Stadium.
He said: "They had a very good game here. We have to give them a different response on Sunday."