Arsene Wenger says a win is vital for both Arsenal and Manchester City
Arsene Wenger believes Arsenal's Premier League clash with Manchester City on Sunday is make or break for both clubs.
Last Updated: 13/01/13 3:09pm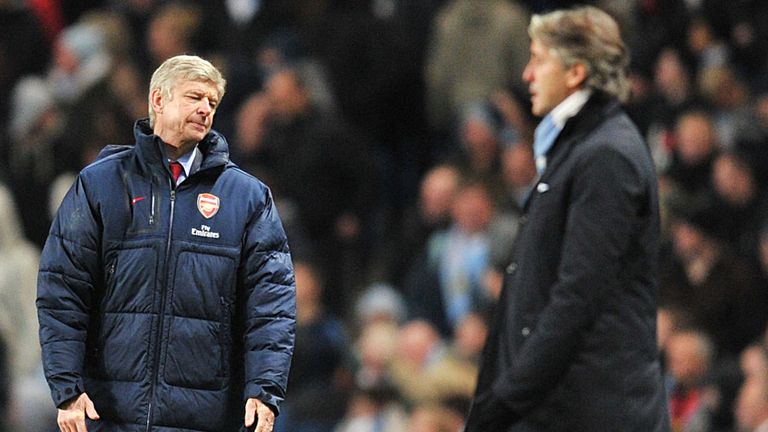 The Gunners need a victory to close the gap on the top four while City cannot afford another poor showing at the Emirates Stadium if they are to hang onto Manchester United's coattails.
Wenger admits anything other than victory will do either side's ambitions little good.
"I think they are in a situation where a draw will not be good enough, and we are in the same situation," said the Arsenal boss.
"The fact that both teams have to absolutely go for a win promises a more open game.
"When you are in that (title) situation, you don't want to drop more points because it can be damaging for your chances."
The visit of the defending Premier League champions marks the start of a run of fixtures that could define Arsenal's season. They face Swansea, Chelsea and Liverpool over the next month and Wenger wants them to start that sequence with a victory.
"At the moment we are still trying to shorten the distance between us and the top," he said.
"The players are ambitious. This group has a fantastic attitude.
"They were not always playing in a positive environment, so it was not easy for them, but I could not for one day fault their concentration and focus to do well.
"I want this group to be rewarded and hope we can show that in the coming months."
Arsenal v Manchester City is live on Sky Sports 1 this Sunday. For more details click here