Arsenal defender Bacary Sagna rallies team after Manchester City defeat
Defender Bacary Sagna has rallied his Arsenal team-mates after Sunday's 2-0 home defeat to Manchester City.
Last Updated: 14/01/13 2:21pm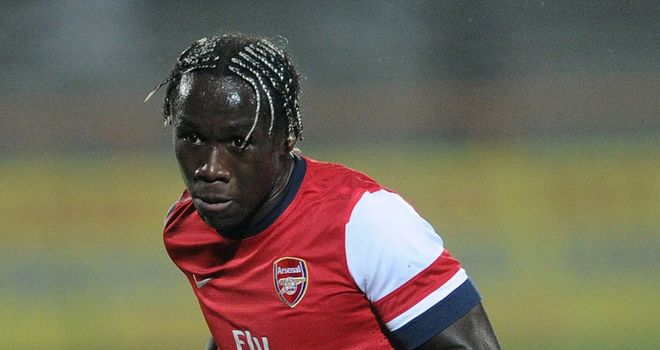 The champions eased to victory thanks to first-half goals from James Milner and Edin Dzeko - but only after defender Laurent Koscielny had been sent off 10 minutes in.
"To play 11 v 11 against City is very hard, even if you are at home, but 10 against 11 is even harder," Sagna told Arsenal's official website.
"It is harder to play on the pitch and it is hard to have control of the ball, so we have to look forward to the next game and keep our heads up.
"City have some quality players, we have some nice players as well, but with one more on the pitch than us it makes it very difficult."
Sagna believes Arsene Wenger's side - now sixth in the table - should take heart from their second-half display and urged them to focus on Wednesday's FA Cup third-round replay against Swansea.
"Of course we had to keep going and try and score the first goal (of the second half), and we could have come back because it has happened in the past but it didn't happen," he added.
"We knew it would be a tough game with hard tackles and desire, and of course they wanted to win as much as we did.
"We can't let our heads go down. First of all we need to rest because we play in two days.
"After that we just need to keep pushing because we have many games to come back and we are not far from third position, so we have to keep the heads up."