Wales coach John Hartson thinks Aaron Ramsey should be looking to leave Arsenal on loan
Wales coach John Hartson feels Aaron Ramsey may benefit from a loan move away from Arsenal and regular football.
Last Updated: 20/01/13 1:05pm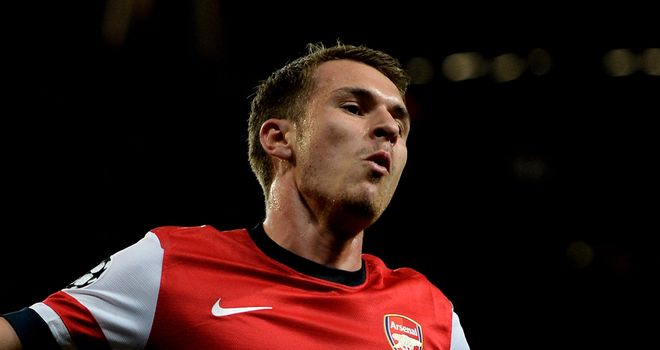 Ramsey is a key figure for his country and Hartson, along with national boss Chris Coleman, have high hopes for him heading forward.
They are, however, aware that the 22-year-old needs to be playing games if he is to produce his best on the international stage.
Taking that into account, Hartson has called on Ramsey to consider looking elsewhere during the winter window for an opportunity in which to get minutes under his belt and remind Arsenal of the qualities he brings to their squad.
Hartson said: "I just think Aaron needs that run of games.
"Maybe if he did go out on loan he'd get that, because he doesn't seem to start many games at Arsenal now and when he does start he's brought off and he doesn't look happy.
"Arsene Wenger knows he's a top-drawer player, because he wouldn't have given him a new deal otherwise.
"With Arsenal you look at their midfield. In Mikel Arteta, Jack Wilshere, Theo Walcott, Santi Cazorla and Alex Oxlade-Chamberlain, they've got some really, really gifted players.
"So it's up to Aaron to put in the performances when he plays and on the training ground."
Smile
He added: "I just don't think he's quite hit the heights in terms of where he was before he got injured but he will, I'm sure he will.
"He needs to play, play with a smile on his face and get back to enjoying his football.
"It just seems as if there's something holding him back at the minute."