Arsenal forward Theo Walcott 'struggled to concentrate' through contract saga
Theo Walcott has admitted he found it hard to focus on football while his Arsenal future was in the balance.
Last Updated: 21/01/13 5:25pm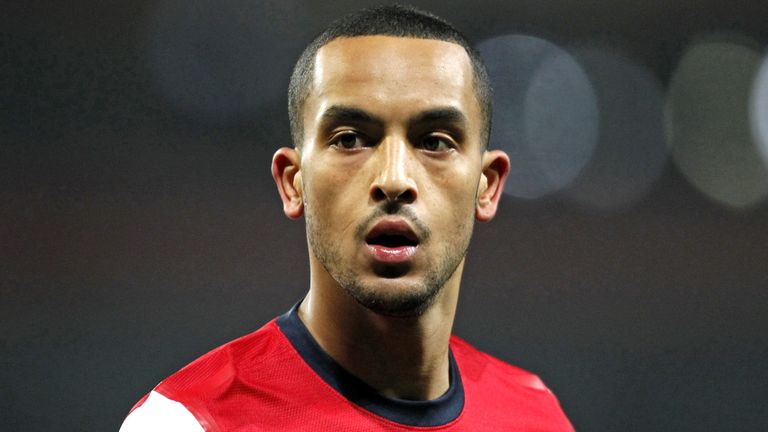 The winger signed a new long-term deal - thought to run for three-and-a-half years and be worth £100,000 a week - on Friday, ending the club's latest contract saga.
Walcott has seen the likes of Robin van Persie and Cesc Fabregas leave after protracted negotiations and says he is relieved to put the uncertainty behind him.
"For the last three games before Chelsea the contract was sort of done, but it was on my mind and had been for a long time because it was so close," the England forward, who scored in Sunday's 2-1 defeat at Stamford Bridge, told the club's official website.
"It is difficult to play and block out that side of it, but I tried to do the best I could and hopefully everyone was happy with what I did.
"I always wanted to stay and I am happy that myself and the club have come to an agreement.
"There has been so much speculation and I am very pleased my future is sorted. It is all about the present now."
Defeat in west London has left Arsenal seven points adrift of the top four and Walcott believes Wednesday's visit of West Ham has taken on increased importance.
"There are a lot of teams that have got stronger this year, so we need to step on the gas," he added. "We don't want to be playing catch-up. We want to get points on the board.
"We have a tough game at home against West Ham so we need to be ready. It is a massive game, we have home support and we need to start clocking up points there.
"We have been hot and cold at home of late so we must be very positive and if we show the commitment that we did in the second half against Chelsea we should be fine.
"We need to show that character to win from the start, not when we concede a goal."