Arsene Wenger admits Arsenal have missed big chance to win Premier League
Arsenal boss Arsene Wenger admits this season will go down as a huge missed opportunity.
Last Updated: 22/01/13 11:21pm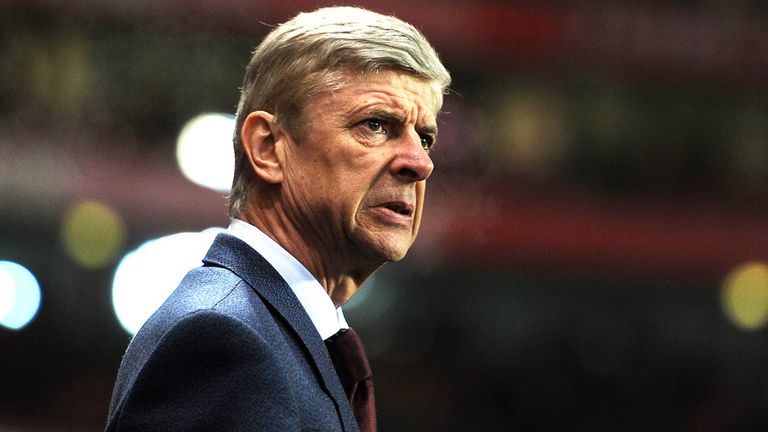 Wenger was synonymous with success in his early days at the club, when they were winning trophies at Highbury, but they are now more than seven years into a drought that has some questioning his own position.
Defeat against West Ham at the Emirates on Wednesday would leave them 22 points behind Manchester United, but even the league leaders have proved inconsistent this season and Wenger thinks Arsenal should have been in a position to take advantage.
"I saw Tottenham v Manchester United and you think (about) the difference between us and Manchester United when you see them play," Wenger said.
"It was a fantastic opportunity (to win the league) this season. To catch Manchester United now is out of sight at the moment.
"We have to get closer to the people in front of us first before we can think that. United is far but there is no untouchable team in the country at the moment. That is for sure."
Wenger is now turning his attentions to getting Arsenal into the Champions League places, and he added: "It should not be difficult but it will be tough.
"The players come out and think 'we could have done better'. But when you look at the first half (against Chelsea on Sunday) we lost goals we shouldn't lose, 50/50s you cannot lose in big games.
"You can say what you want but you have to go with a mentality in big games based on belief and total commitment. Last year we could win big games and on Sunday you come out of the game and think 'what is happening?'
"We want to challenge for the championship and therefore I feel now until the end of the season we have to really stand up and show our strength and character.
"Last season we came from further behind and finished third but Chelsea are a bit away from us now. But the difference in points (between Arsenal and Tottenham) mathematically is not dramatic."