Arsene Wenger admits Arsenal's FA Cup tie with Brighton will not be easy
Arsene Wenger says he is not expecting an easy ride on Saturday when Arsenal take on Championship side Brighton.
Last Updated: 26/01/13 2:09pm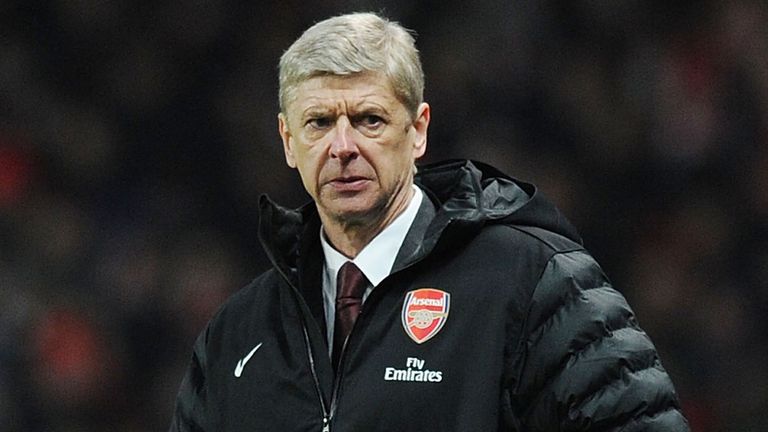 The Gunners travel to the Amex Community Stadium on the back of Wednesday's 5-1 win over West Ham, and while Wenger knows the importance of ending their eight-year trophy drought, he is aware a win at Brighton will not come easy.
The Seagulls have continued to make progress under the guidance of Gus Poyet, most notably with their FA Cup third round win over Newcastle, and Wenger is hoping his Arsenal side can keep up their midweek form.
"Tomorrow has a big importance to me because it is our next game and we are looking for consistency because we know that will be the key for us to be successful until the end of the season," he said.
"It is a possibility of course for a trophy and we do not want to neglect that.
"Let's be a bit realistic and pragmatic and go game to game, but I feel there is a potential in our team.
"Hopefully that will come out from now on until the end of the season.
"Let's just continue to play and not worry too much about who we play, but focus on how we can repeat the quality performances."
He added: "Poyet has done very well because he got them promotion and in a position where they can challenge for the play offs.
"I have seen the game against Newcastle. They played a Premier League game.
"Brighton play out from the back, have a lot of possession and a big South American influence with their manager, the players they have, and the way they play, so you know you face a typical away game in the Premier League."
Question
While Arsenal have been linked with a string of players across Europe, Wenger insists fans should not expect any miracle signings during the January window.
"You have to stop thinking you can sort all of the problems out by just buying players. That is not the case in our game," he said.
"I am not worried too much about the message I give out (by not signing anyone), I am worried about what we do on the football pitch. The image and how it looks has never been my worry.
"I live in the real world and the only question I wonder is not how we look to the outside, but it is how good we are when we are on the football pitch, can we pass the ball together.
"Therefore it is not to buy just because we look like we want to buy. We buy a player if we think he is good enough to play for us."