Manchester United's Sir Alex Ferguson has fears over Premier League spending rules
Man Utd boss Sir Alex Ferguson believes the Premier League could encounter difficulties applying new spending controls.
Last Updated: 08/02/13 1:14pm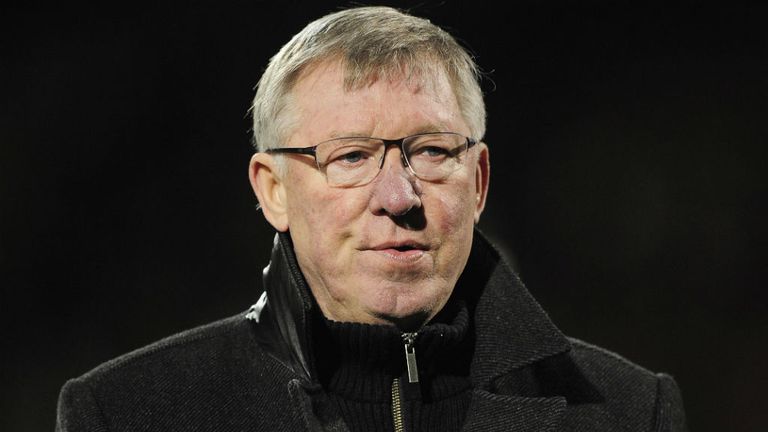 United were one of the driving forces behind the measures agreed on Thursday, whereby clubs will not be permitted to rack up losses of more than £105million over three years.
Clubs will also face limits on the amount by which they can increase their total player wage bills - and breaching either measure could lead to points deductions.
Ferguson said, however: "It's all good in theory but the application of it will always be difficult. If people have money to burn they can place it anywhere in the world.
"I'll be interested to see how they think they can operate it. It would be good if it was applicable but I have my doubts. I think it's always going to be problem to try to enforce it."
Under the measures, clubs whose total wage bill is more than £52million will only be allowed to increase their wages by £4million per season for the next three years, though that cap does not cover extra money coming in from increases in commercial or matchday income.
Arsenal have also pushed for financial fair play, but Gunners boss Arsene Wenger said he favoured more individual freedom for clubs.
He said: "I personally am for financial fair play in the way that companies and the clubs respect to manage the club with their own resources.
"For the rest I am for freedom, how you use your resources inside the club. I am not in favour of a Brussels-type of society with centralised control with complicated rules. I believe every company should live within its own resources. For the rest, leave it to the company to manage their company how they want to do it.
"It is nonsense because we live in a world where, if you look at Europe, most of the countries are in a very difficult financial position and I believe the minimum we can do in our world is respect the financial balance."
Premier League chief executive Richard Scudamore says all sanctions are open if clubs fail to abide by the rules.
"As all things in our rulebook you will subject to a disciplinary commission. The clubs understand that if people break the £105m we will look for the top-end ultimate sanction range - a points deduction.
"Normally we stay silent on sanctions as the commission has a free range but clearly if there is a material breach of that rule we will be asking the commission to consider top-end sanctions."
The vote for financial regulations could hardly have been closer, with only 13 of the 20 clubs voting in favour, with six against and Reading abstaining.
It meant that the 'yes' vote only narrowly achieved the necessary two-thirds majority of the 19 votes cast.
Clubs sources say Fulham, West Brom, Manchester City, Aston Villa, Swansea and Southampton all voted against.
Scudamore said there would be an "absolute prohibition" on clubs reporting losses of more than £105m over the next three years with the first sanctions possible in 2016.
Of the 20 clubs in the top flight, only Manchester City, Chelsea and Liverpool have reported losses of more than £105m over the last three years, according to the most up-to-date published accounts.
The regulations have come about against the backdrop of UEFA's Financial Fair Play (FFP) initiative.
Under UEFA's new rules clubs are being forced to minimise losses or risk the possibility of exclusion from European competition from 2014/15.
You can only watch the best Barclays Premier League coverage here on Sky Sports. Watch Manchester United v Everton exclusively live on Sky Sports 1HD, 3D and Sky Go from 3.30pm on Sunday 10th February. Click here for more details