Sunderland boss Martin O'Neill compares Jack Wilshere to Liam Brady
Martin O'Neill is the latest to praise Jack Wilshere who played a key role for England against Brazil at Wembley
Last Updated: 08/02/13 3:20pm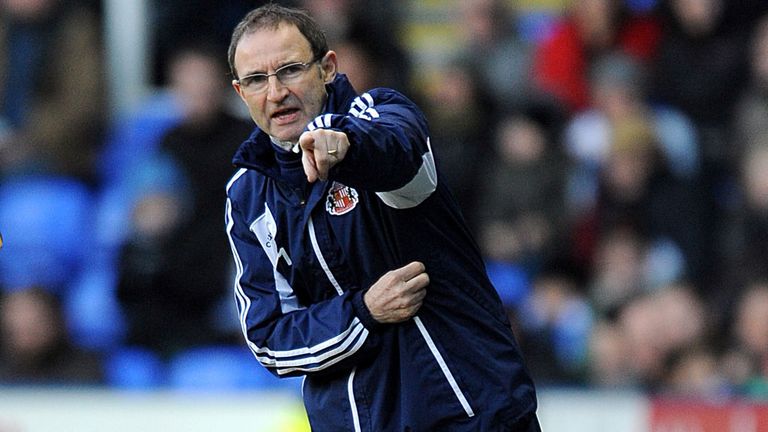 The midfielder is in excellent form after returning to the Arsenal first team in October following 14 months out of action due to injury.
And with the Gunners travelling to the Stadium of Light on Saturday, O'Neill was quick to praise the Stevenage-born 21-year-old: "He's come on in leaps and bounds.
"He's come back from injury and he's certainly added another dimension to his game.
"He's got that little burst of pace which kind of reminds me of Liam Brady. And if he ends up having the same career as Liam Brady, he will be pretty sensational."
O'Neill also stressed that second-choice keeper Keiren Westwood still has a future with the Black Cats, despite losing his place to Simon Mignolet.
Westwood has not played in the Premier League all season and O'Neill admitted he would allow the 28-year-old to be loaned out.
He added: "His agent was asking about the possibility of going on loan.
"In principle, I don't have a really serious problem about players going out on loan, particularly if they go and play.
"The teams who asked for him wanted him not just for the month but they wanted him for a sizeable time and, of course, we have only got one other goalkeeper.
"While it's unfortunate for Keiren at the moment, I think you would admit Simon Mignolet is playing brilliantly for us.
"When the season ends, we can always have a look at things.
"But I also understand Keiren's position. He's a talented goalkeeper and really wants to play in someone's first team."