Arsenal's Aaron Ramsey is happy to be in Arsene Wenger's first-team plans
Arsenal midfielder Aaron Ramsey is happy to be over injury and in Arsene Wenger's first team plans.
Last Updated: 17/02/13 5:21pm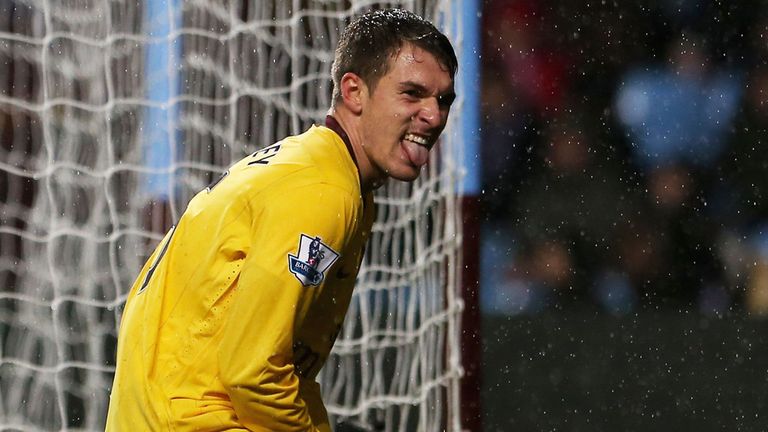 The Welsh international spent nine months undergoing rehabilitation after a sickening double leg break against Stoke threatened the continuing of his career.
However, Ramsey has battled back and is now back as a firm fixture in Arsene Wenger's first-team plans.
"The determination and the professionalism that you need to go through that, all the hours in the gym, is quite tough," Ramsey said.
"I have got through that now. It has taken me a bit longer than I would have liked, but I am happy now where I am, and hoping to improve.
"It did take it out of me that injury, and hopefully that will have only been a minor hiccup in the long run when I look back on my career.
"I am hungry to keep that shirt and have proven that with the way I have been playing of late. Hopefully I can keep my place in the team."
Ramsey also believes that previous experience in the Champions League will help Arsenal in their last sixteen tie against Bayern Munich.
"Of course Bayern will be a tough game, but we are confident that on our day we can give anybody a good match."
"We put ourselves in a good position against Barcelona [in 2011]. Hopefully this time we can get in another strong position in the first leg and I am sure we will be more experienced what to do in the away leg."