Arsenal board give full backing to manager Arsene Wenger
Arsenal's board remains entirely committed to Arsene Wenger as the club's manager, Sky Sports News understands.
Last Updated: 22/02/13 11:02am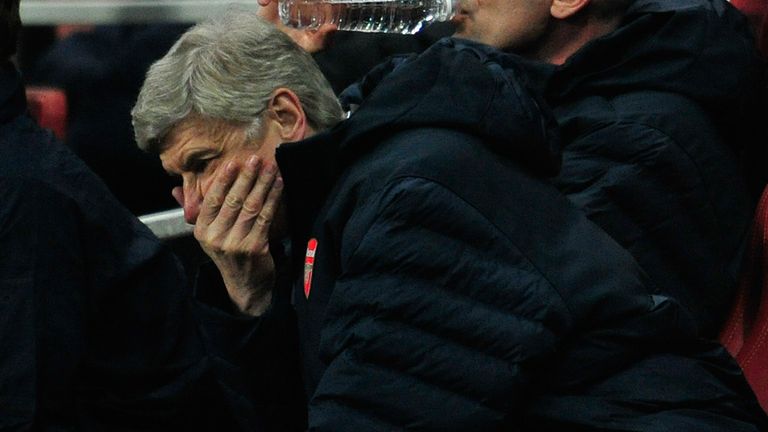 The Frenchman was present at a routine board meeting on Thursday and his future was not on the agenda.
It is understood that Wenger, who joined the club in 1996, will continue to have the long-term support of the board.
Arsenal announced a new £150m deal with Emirates airline in November last year which will bring in £30m a season from shirt and stadium sponsorship.
It's believed the Arsenal board are prepared to approve around £70m of spending on new signings in the summer transfer window, although an exact figure has not been discussed.
Club sources maintain they have the infrastructure to compete with the biggest clubs in Europe and believe a strong financial performance off the pitch will produce long-term benefits on the pitch.
Arsenal are five points behind third-placed Chelsea in the Premier League and trail Bayern Munich 3-1 after the first leg of their Champions League last 16 game.
The club's majority shareholder, Stan Kroenke, was also present at Thursday's meeting along with chief executive Ivan Gazidis and other board members.
Wenger has a contract at Arsenal until 2014 and the Arsenal manager angrily denied a report in the build-up to the Bayern clash that the club had offered him a new deal.
"It's the wrong information," he said, whose side have not won a trophy for eight years. "I think I deserve a bit more credit than wrong information that has only one intention - to harm."