Villa boss Paul Lambert claims criticism of Arsene Wenger is out of order
Paul Lambert has leapt to the defence of Arsene Wenger, saying the criticism levelled at the Arsenal boss was misguided.
Last Updated: 05/03/13 4:42pm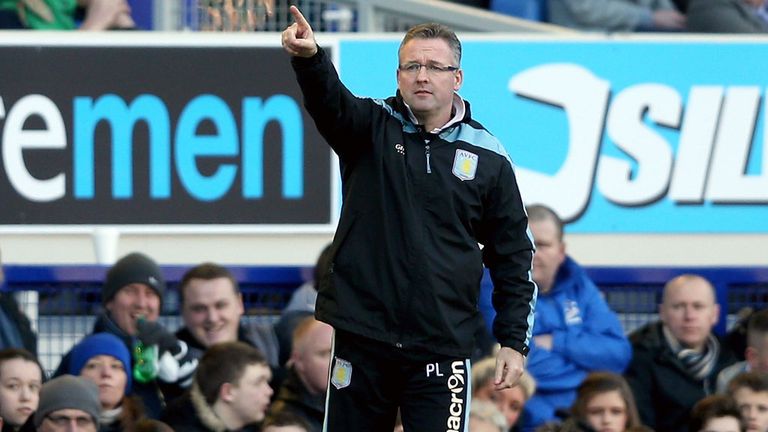 The Gunners have not won a trophy since 2005 and have failed to lift the Premier League title in the last nine seasons.
The teams meet at Emirates Stadium on Saturday, with the hosts currently fifth in the table - four points adrift of Tottenham.
Lambert said: "The level of criticism towards Arsene Wenger is a bit over the top.
"He's been there 16 years and he's just missed out on winning the Champions League against Barcelona.
"He's won the Premier League several times, he's won the FA Cup several times.
"If that's 'you don't know what you're doing' then I think there's something not right.
"The Blackburn FA Cup defeat would have been disappointing but is it a disgrace to lose to Bayern Munich? The way they are performing right now the answer is 'no'.
"It didn't surprise me Bayern beat them because of what they are doing in their own league.
"You are talking about a team which lost on penalties in the Champions League final last season and potentially could go and get there again."
As for this weekend's encounter, he added: "I don't know if there is ever a good time to play them because of the stature of the club and the players they have.
"But we'll give it a go on the front foot down there. Benteke's in good form, Agbonlahor is fit again, and Weimann and N'Zogbia are playing their part. The four of them have been playing very well of late."