Premier League: Arsenal's Santi Cazorla wants to rise to Tottenham challenge
Arsenal star Santi Cazorla is under no illusions about the magnitude of Sunday's North London derby against Tottenham.
Last Updated: 28/02/13 11:55am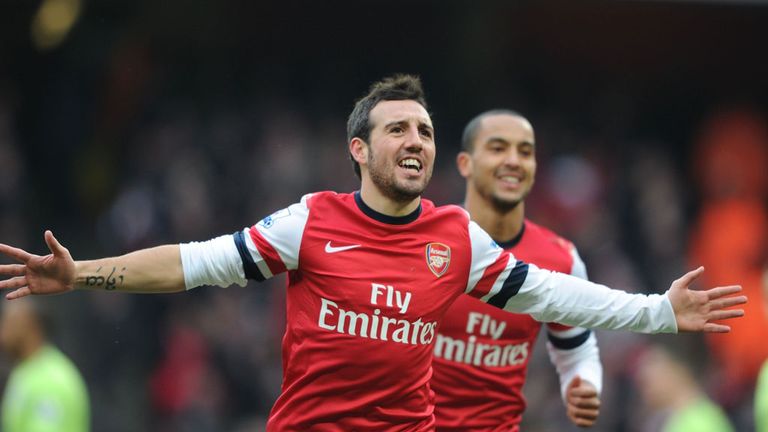 Arsene Wenger's under-pressure side visit White Hart Lane needing a win to boost their hopes of qualifying for next season's UEFA Champions League.
A Gareth Bale-inspired Tottenham are among Arsenal's rivals for the top four while Andre Villas-Boas' side also have eyes on second place in the Premier League.
And Cazorla, who scored and starred in his North London derby debut when Arsenal won 5-2 for the second successive season at the Emirates in November, is aware of the importance.
The Spaniard said in the Daily Star: "We know how important it is and I hope we can rise to the challenge.
"To beat them and get into the top four and the Champions League, which is our aim for the season, is essential.
"It is very important, not just because it is a great rivalry or that it is Tottenham versus Arsenal but the fact that they are a side with great players who are fighting with us for a top-four spot."