Marc Overmars would be willing to join Arsenal's backroom staff in future
Marc Overmars has revealed he would be open to returning to Arsenal as part of their backroom staff in the future.
Last Updated: 01/03/13 9:12pm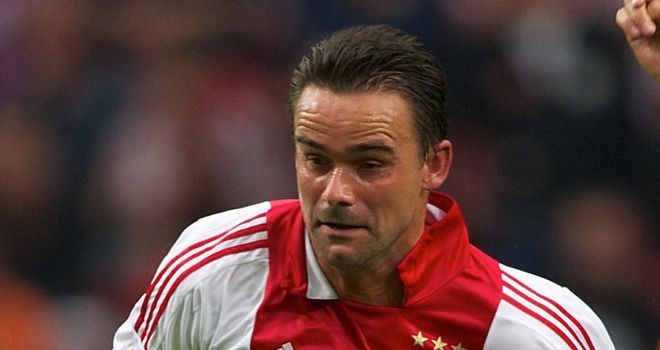 Dutchman Overmars is currently enjoying his role as technical director at Ajax after being appointed last summer.
But the 39-year-old, a Gunners legend after playing for the club between 1997 and 2000, would be willing to return to the North London side in some capacity one day.
He told the Evening Standard: "When you get older as a player, you work out what your qualities are for the future. I was quite fast to realise being a manager was not my job.
"The way I work with Ajax, I do the transfers, the contracts and organise the scouting, so it suits me. It wouldn't surprise me if I work in the future at Arsenal - it could be a possibility.
"I've never discussed it with Arsene Wenger. But if the board think about the future and make a list of people to work at the club, it wouldn't surprise me if I am on the list of people.
"However, at this moment, I want to stay at Ajax."
Meanwhile, Overmars has praised in-form winger Gareth Bale following his recent performances for Arsenal's North London rivals Tottenham and has compared the Welshman to Gunners legend Thierry Henry.
"You can compare Bale with Thierry Henry," he added. "They are athletes. They have the same speed. After 20 or 30 yards they still have such power.
"Tottenham were struggling for years to get to the top. Now, Arsenal are at the top but are searching for their position. The big factor in who will win is Bale.
"He is in unbelievably good form and one of the best in the League. He is like Henry in the way his performances can win matches and also inspire those around him. That is a rare talent."