Arsene Wenger happy with his attacking options
Arsenal manager Arsene Wenger has warned Tottenham his side are no longer reliant on the goal threat of any one player.
Last Updated: 03/03/13 3:22pm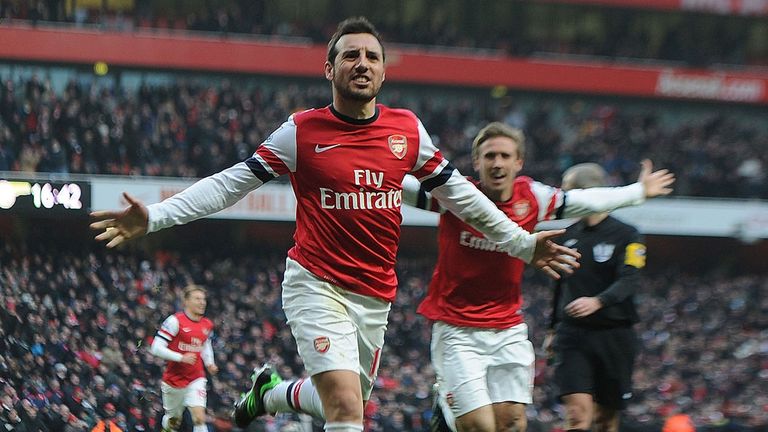 The Gunners have had Robin van Persie as the focus of their attack in recent seasons, but Wenger is happy to have plenty of options up front as his side look to extend their unbeaten Premier League run to six games at White Hart Lane on Sunday.
Tottenham themselves have been indebted to Gareth Bale in recent matches, the Welsh winger scoring his eighth goal in his last six appearances with a superb last-minute winner to beat West Ham 3-2 on Monday.
That victory lifted Spurs up to third in the Premier League table as they look to finish above their north London rivals for the first time in almost 20 years.
But Wenger insists he has no special plans to shackle Bale as Arsenal look to blow the race for Champions League football wide open again.
"At the moment I feel we can score from many positions and I prefer that, personally," said Wenger.
"We have many players who can score - (Theo) Walcott can score, (Olivier) Giroud can score, (Santi) Cazorla can score, (Lukas) Podolski can score, I think (Jack) Wilshere will score as well, so we have many.
"We have scored more goals than last year and last year our efficiency was always depending on Van Persie and I always worried about the day Van Persie gets injured."