Arsenal promise to ban fan who threw banana at Tottenham's Gareth Bale
Arsenal have promised to ban for life the fan who threw a banana at Gareth Bale during Sunday's north London derby.
Last Updated: 04/03/13 4:57pm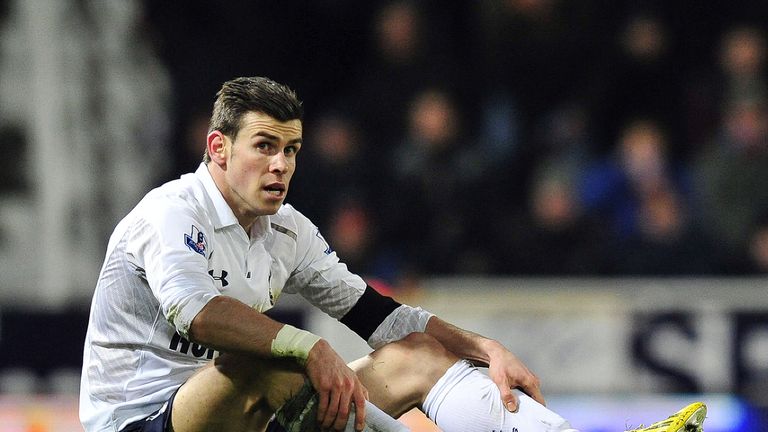 Police have launched an investigation after an Arsenal supporter targeted Bale as he went to take a corner in the 27th minute of the game at White Hart Lane, which Spurs won 2-1.
They are examining CCTV footage to see if they can identify the person involved, while Spurs have also agreed to help the police with their enquiries.
Bale is sometimes targeted by opposing fans, who often make derogatory chants about the appearance of the Wales international.
"Police are investigating after a banana was thrown on to the pitch from the away section of supporters during the Tottenham Hotspur v Arsenal match at White Hart Lane on Sunday March 3rd," said a Met Police spokesperson.
"There have been no arrests. Enquiries continue to try to identify the suspect."
Both clubs warned fans before the highly-charged match that no anti-social behaviour would be tolerated.
Arsenal operate a zero-tolerance policy involving any such act, and will therefore ban anyone who is found guilty of throwing the banana.
Another point of controversy came when Emmanuel Adebayor was briefly taunted about the deadly gun attack he survived in Angola in January 2010.