Mikel Arteta cannot hide disappointment in Arsenal season
Spanish star Mikel Arteta accepts Arsenal's season so far is 'unacceptable'.
Last Updated: 12/03/13 9:28am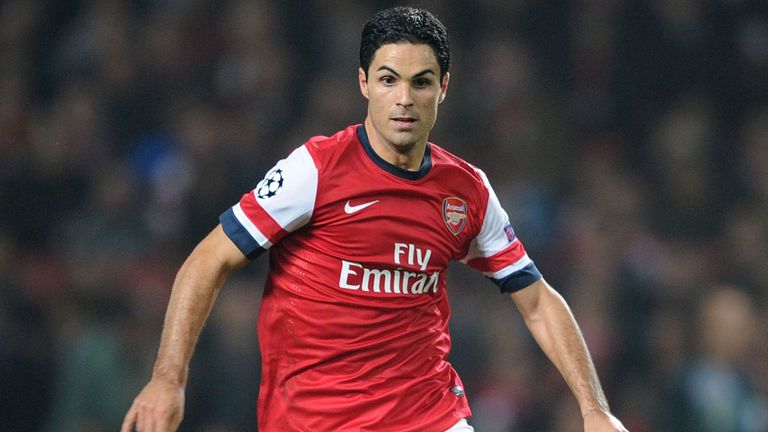 Arsenal are 24 points off the top of the Premier League table and look to have a battle on their hands to claim a top-four finish.
The Gunners were also knocked out of both cup competitions by lower league clubs and trail Bayern Munich 3-1 ahead of the second leg of the UEFA Champions League last-16 tie on Wednesday.
"With 10 games to go and to be 24 points behind [the leaders], it's an impossible catch and that, for me, is unacceptable," said Arteta in the Daily Mail.
"We can't be in that position because we have the best basic structure I've ever seen at a football club. Great philosophy, good players, we've got financial backing to do whatever we want, unbelievable crowds for the stadium. Let's go for it!
"Staying in the Champions League is massive. If we don't get in those spots it makes everything much more difficult. To any team with top players, you have to ask what's going to happen. There's only one answer: we want to improve the team.
"We want to be better and next season we want to get more points, which means we will have won more games. I think the board know that and, hopefully, this summer we'll do something about it."
Arteta admits that he left Everton to play Champions League football, so would be particularly disappointed not to be playing in the competition next season.
"When I decided to leave Everton and join Arsenal, playing in the Champions League was a major factor," he continued.
"To play in those big games is a great experience and I don't regret the decision. It improves you as a player.
"It's a good test to see where you are. Sometimes you think you are playing unbelievable but then you play in the Champions League against top players and you think: 'I've got a lot of work to do'."