Nacho Monreal urges Arsenal team-mates to ignore critics
Nacho Monreal has urged his Arsenal team-mates to ignore the critics as they step up their bid for a top-four finish.
Last Updated: 27/03/13 4:12pm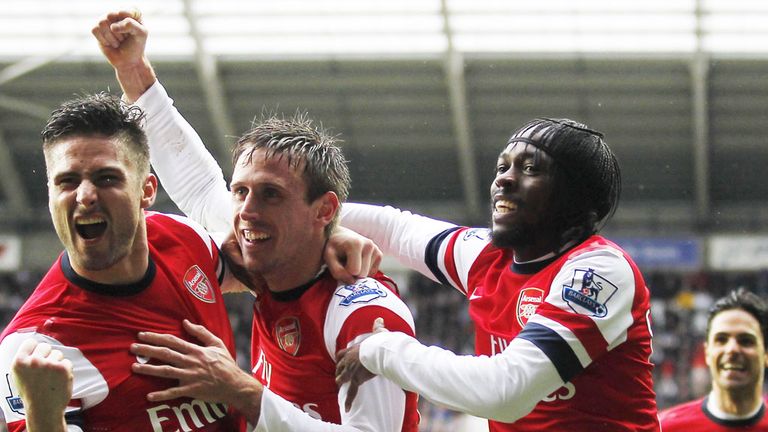 With just one defeat in their last seven league games, Arsenal are four points behind arch-rivals Tottenham, but crucially with a match in hand.
Speaking to Arsenal magazine ahead of the game against Reading this weekend, Monreal said: "We still have matches left to fix the situation and to try to meet our objectives.
"It is logical that people talk because the situation has not been as it should be, but the players and club in general have to ensure that doesn't affect us.
"We have to use our energy for the matches. If you are thinking of what people are saying, you are wasting that energy. You have to concentrate on the next match.
"Every fixture now is a final we have to win. That has to be our mentality. I am sure we will put it right."
Santi Cazorla has praised the speed at which his former Malaga team-mate has adapted to life in the Premier League.
"Nacho is a footballer I really enjoy watching and playing with. He has adapted to the Premier League very well," he said.
"What's more, our style of play suits him because he is someone with a lot of movement. He is a very good signing, and is proving it.
"I think Arsenal have really got it right with the transfer. I am very happy because he is a great mate."